Founder and CEO of FutureBricks, Arya Taware shares her thoughts on what it takes to be a woman in leadership, in the male-dominated realm of technology. This is the first member feature in our new 'Women in Leadership' series.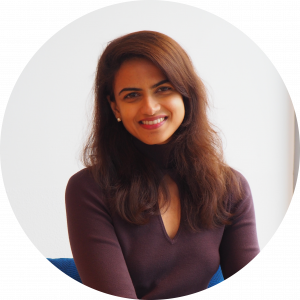 Starting my entrepreneurial journey as a 22-year-old woman in a male-led sector definitely brought its own set of challenges. Straight after I graduated from UCL, my first proper job was the Founder and CEO of my own FinTech company: FutureBricks. Stepping into the unfamiliar, I quickly learnt that I had to remain confident in my own abilities and ignore the outside noise of others, regardless of how loud it was.
By expanding FutureBricks' existing fintech infrastructure for property investments, we are now scaling the company with Brickway: a PropTech platform to meet the end to end needs of SME housebuilders. Brickway aims to offer a holistic approach to the most significant problems encountered by developers (i.e. sourcing sites, assessing the viability of projects, finding financing and securing skilled professionals – such as architects, planners, building firms etc.), which is the first of its kind in the whole of the UK and Europe.
Adopting a positive mindset has allowed me to embrace the difficulties along the way and reframe them as opportunities. With my start-up in a traditional, male-dominated industry where everyone had a similar perception, instead of feeling disheartened, I used my own unique vision to my advantage. It gave me the opportunity to create my own path. Thinking outside of the box because of my background and gender is what I have found works best for finding new solutions and creative ideas. I have never followed traditional paths, and this is what has led me to achieve the heights I have reached today.
As my company has grown and my team has expanded, I have still kept it a priority to attract a diverse range of talent and maintain equality of gender balance. Your company is a reflection of yourself, so to me it has always been important to keep it diversified and open-minded to breed a myriad of new perspectives. It has helped us to seize new opportunities and explore original ideas. I promote open conversations and differences in opinion at all levels, so that we are all continually growing and learning together.
As of today, 50% of leadership roles at my own firm are held by women, and I continue to lead it myself as the CEO. Allowing space for more opportunities for women helps to create a more inclusive property environment going forward. It also increases the representation of women, which is crucial as it helps us to inspire and encourage the next generation of female leaders. Our industry must keep up with the evolution of roles played by women, and recognise and celebrate their capabilities.
I would like to encourage all women, especially those in leadership positions, to use their own innovative vision to their advantage. Regardless of the outside narrative, it is key to cultivate a strong inner narrative of self-belief. Be confident in yourself and spread awareness, so other women can also feel empowered. By embracing your differences and empowering your team members, you are creating a welcoming environment for others to do the same. Being a woman in leadership should be seen as a great strength, in my opinion.