UK PropTech Awards 2023
We are pleased to announce the UK PropTech Awards 2023 are now live and open to applications! 
Save the date 22nd November, 2023!
 In it's sixth year, the UK PropTech Awards is an event dedicated to celebrating those that are leading the way towards a better future for the Property industry. We want to highlight the companies and individuals who are striving to drive digital change across the industry and showcase inspirational digital projects that are really making a difference across the sector.    
Each year we adapt the awards and the categories to reflect the maturity of the industry and the key areas of growth. This year we have added a few new awards that highlight this, take a look below:
*Innovative Catalyst : Fostering Business Evolution*,*Equality,Diversity & Inclusion Impact*,*Revolutionising the Consumer Journey*,*Net Zero Property Innovator*
*Please note certain awards are only open to either Property companies/professionals or PropTechs (highlighted in the categories), kindly only apply to the ones applicable!
UK PropTech Awards Categories 2023
Supporting Sponsors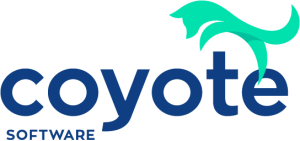 Timeline
5th September

Applications Open

19th September

Tickets Go Live

10th October

Applications Close

1st November

Shortlists Announced

22nd November

Awards Celebrations
Tickets now on Sale!
Gold members and Partners receive 2 complimentary tickets and can purchase extra tickets at a discounted rate. Use UKPA20 to receive 20% off on your additional tickets.
Individual members and non UKPA members can also purchase our standard tickets below.
Secure your place now!!
Sponsorship Opportunities
Our Category Sponsorships are now open. Contact emily@ukproptech.com as soon as possible if you're interested in this opportunity or to find out about our limited Supporting Sponsor package.