We represent and promote the interests of all those that form part of the PropTech ecosystem – PropTech companies, property companies, PropTech investors and Professional Service providers.
We work with government, regulatory bodies, industry stakeholders and leaders to overcome barriers to PropTech growth, and provide opportunities to our members.
Our network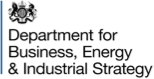 Our Objectives
To provide opportunities for engagement with property professionals and technology investors
To provide an ecosystem of support for PropTech businesses through partnerships with professional service providers
To represent the interests of the industry in regards to policy and legislation and industry wide issues/challenges
To promote and support the whole of the UK as the best place to start or grow your property technology business
Meet The Team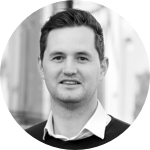 Matt Partridge
Chairman
Matt has extensive experience and knowledge of PropTech and Property industries, having founded the real estate technology platform, Infabode – a free service connects people with global industry information, on one platform.
Matt also has experience running and growing membership organisations, having helped set up a not-for-profit organisation called 'Pompey Supporters' Trust', which went on to take a controlling stake in Portsmouth Football Club and save it from bankruptcy.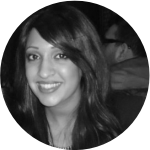 Sammy Pahal
Managing Director
Previously working for Ordnance Survey, Sammy has an extensive knowledge of the value of location data in the Land & Property industry and has managed relationships across a range of PropTech companies. She is responsible for growing our membership base and managing our programme of initiatives.
The Board
JAMES DEARSLEY
Founder of the Digital Marketing Bureau and Partner at PropTech Consult.
Voted No1 PropTech Influencer in 2016, James is a Digital Transformation Specialist, helping firms looking to the future for their marketing and business processes.
James is known for his experience and knowledge of the residential property market, having worked at Foxtons for a number of years and for his regular column in Estate Agent Today.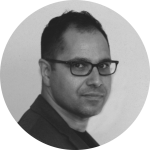 ADAM BLAXTER PALIWALA
Director of strategy and business growth for TBL group I.T. services and consultancy
In addition to his position at Technology Blueprint, Adam is an independent director for affiliated creative and mobile app publication companies.
Adam is a creative and technical anthropological linguist, and has been an active member of UKPA, regularly sharing his knowledge and experience at our roundtable events.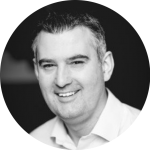 ANDREW LLOYD
Director at Search Acumen
Also listed in the top 10 PropTech influencers list in 2017, Andrew is a passionate advocate for PropTech in the conveyancing market.
Andrew has been in the online property data sector for over 18 years and during his time has used his power of advancing technology, passionate leadership and customer-driven approach, to create a business that grew from start-up to market leader in 5 years.
GILES NEWMAN
Giles is a commercially astute leader having achieved revenues of up to $370m with workforce of over 300.
Giles is a collaborator who identifies customer opportunities and builds dynamic relationships, and a Global executive team player communicating across functions and cultures.
Giles most recently worked as the Managing Director of CoStar Europe.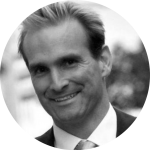 MARK BRUNO
Managing Director of Datscha UK
Mark has an impressive and diverse background having worked in Hong Kong, San Francisco, New York and London with a career spanning telecoms, software and real estate development, including a number of start-ups.
During his time in Silicon Valley he worked alongside Tony Fadell (God-father of the iPod and iPhone).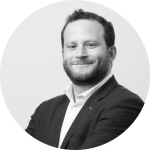 OLI FARAGO
CEO of Coyote Group
Oli has extensive experience and knowledge of both real estate and tech having worked as CTO for leading pan European multi-let real estate asset management company M7 up until 2016. From 2016 he took on the role as CEO of Coyote Group a real estate software company born out of M7.
Oli is a true believer in collaboration, which is why partnerships and integrations play such a key role in the Coyote strategy.