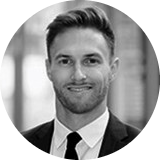 In our latest Spotlight interview we spoke to Callum Board, Client Success Director (Global) at REdirect. Callum talks about the trends within the industry, differences between the US & UK market and how REdirect assists with tech adoption. "One thing that remains consistent amongst our clients is that profit margins for any property company are facing a variety of challenges right now. From rising costs, continued supply chain issues, and geopolitical uncertainty, property businesses globally are feeling the pinch. This makes it more important than ever to invest in the right technology to boost efficiency, cut down on administrative costs, and maintain that all-important bottom line."
Q1- With the emergence of tech solutions in the real estate industry, now more than ever, companies need guidance on adoption and implementation of the different solutions. Can you tell us how REdirect supports organisations with this? 
Real estate technology is constantly changing. It is an exciting time to be in this field with innovations continually evolving and improving the way the industry operates. Real estate has historically been one of the least tech-savvy industries, largely driven by outdated and paper-heavy processes.
Many in the industry are now adopting new technologies as a strategic priority. However, with so much change, many business owners and property managers still struggle to know how to implement technology effectively.
Implementing a new system or optimising an existing one is challenging at best; at worst, it could be a time-consuming nightmare. This experience is dependent on how businesses choose to navigate this journey.
On average, without the right support, it can take anywhere from 18 to 24 months to implement a technology solution, depending on the size of the business. This, in turn, has various ramifications from ongoing change management issues, slow user adoption, and delayed ROI.
REdirect is not tied to a single solution, but rather takes a broad view of our clients' needs and the technology that will best support them. We undertake the consultancy with an emphasis on the partnership and look beyond a single successful project, toward a strong, ongoing relationship, to continue to be their trusted advisor for real estate technology matters over the long term.
Q2- How does REdirect differentiate itself from other consultancy agencies within the industry and what can a potential client expect when working with you? 
REdirect Consulting is headquartered in New York City and has been in business across the US for over 20 years. We expanded operations into the UK in 2019 and subsequently Australia in 2021, whilst also establishing a technical and functional team in both India and Israel.
While we maintain a dedicated consultancy group in each region, our teams are completely integrated, meaning consultants have the support of their counterparts from all locations for troubleshooting and problem-solving. With a formalised knowledge-sharing program, we ensure that lessons learned across all clients, segments, and regions are shared among our team, regardless of location. This ultimately is of huge benefit to our clients and builds a wealth of experience amongst our team.
Q3- REdirect has been successfully growing in the US and recently expanded into the UK. What differences are you seeing within the two markets and are there any particular challenges?
One thing that remains consistent amongst our clients is that profit margins for any property company are facing a variety of challenges right now. From rising costs, continued supply chain issues, and geopolitical uncertainty, property businesses globally are feeling the pinch.
This makes it more important than ever to invest in the right technology to boost efficiency, cut down on administrative costs, and maintain that all-important bottom line.
The pandemic has also played a major role in disrupting the industry across all regions, particularly regarding new technologies being used to address the challenges of executing real estate transactions and managing properties remotely.
Whilst the U.K. property industry has traditionally been a tech laggard in comparison to the US market, it is beginning to undergo significant digital disruption.
Technology and innovation are no longer taboo, and those in the sector are becoming more and more aware of the opportunities afforded by new technologies. Much of the industry is still in the transition phase, waiting for the brave innovators to "test the waters" before acting.
Whilst there are also familiarities in terms of the challenges and growth facing various property sectors across both regions, the UK BTR sector is undergoing a revolution. Despite being relatively young compared to the US, the demand from residents and investors is at an all-time high for the sector.
Compounding this demand are a variety of UK-specific factors:
Housing shortage: It is estimated that there is a shortfall of 2.3 million homes in the UK presently.
UK's political climate: With a general election approaching, several housing policy announcements have been made to put housing delivery front and centre in the campaigns of the Labour and Liberal Democrats. There are also expected to be other policy announcements around extending rent caps, much like the recently enacted policies in Scotland.
Financing BTR Deals and Development: Inflation and interest rates are currently hampering investment in the BTR sector. Investors are currently holding back to see how returns will look over the next 6-12 months.
Changes to Consumer Demands: There is a growing desire amongst younger demographics for mobility and flexibility, meaning that BTR has a huge appeal to this section of the population.
Q4- Through your expertise within the industry and dealing with property companies, what trends are affecting the industry the most? 
Currently, the four main areas of concern that dominate the industry at large are:
Automation / AI: Despite the negative sentiments in the media, automation and AI solutions, such as Robotic Process Automation (RPA), allow real estate businesses to enhance the efficiency of multi-click manual tasks and processes that would otherwise take a lot of staff time and attention. RPA has numerous use cases, from generating reports and sending emails through to data entry tasks and bank reconciliations. By reducing human interference, deliverables can be completed faster, with more accuracy and reliably.
Open-source Collaboration: Open-source property technology that offers controlled, secure data flow between third-party applications will be pivotal to businesses within the industry in the coming years. These tools allow organisations to create a custom, integrated technology stack that meets their business' specific needs and aligns with their overall strategy. For companies to effectively manage and collaborate with colleagues and teams about their assets, investments, tenants, or stakeholders, a free exchange of data between these platforms is necessary.
Big Data: Data is pivotal to any business wishing to succeed in the 21st century, yet many in the property industry have been slow to use data effectively to make more informed business decisions. While big data has a variety of use cases within the real estate industry, a particular area of focus is property investments. Due to recent technological advancements, the real estate investors of today have access to sophisticated tools that allow them to analyse the investment potential of entire markets and specific properties within minutes. Traditionally, decisions have been based on professional experience and historical trends. Today, however, big data analysis makes it possible to access and utilise accurate data in real time.
Net Zero Objectives: According to a recent World Economic Forum Report, the real estate sector consumes over 40% of global energy annually. Due to this extraordinary impact on the environment, it will come as no surprise that the net zero agenda is a high priority across the industry. In fact, some 88% of UK investors have affirmed that environmental, social, and governance (ESG) criteria will continue to be adopted in all investment decisions moving forward.
Q5- Lastly, what are your top 3 advice/tips for Property companies as the market and technology evolves? 
The growing demand for technology and the convenience it affords in all aspects of life is fuelling massive changes in the property industry.
Here are the top things to consider in the continually evolving PropTech landscape:
Does your organisation have a clear understanding of its needs and objectives? It's important that the deliverables are clearly defined from the offset so that you as an organisation are aligned and any prospective partners are clear on what you're aiming to achieve. Also, before accepting a proposal based on a low quote, be sure you are clear on what it covers, and, more importantly, what it does not.
Who is the right partner for you? Be it a product or professional services partner it is important that all parties are aligned and truly understand your organization's needs. Unless a proposal is based on a comprehensive analysis of your company's particular pain points and goals, it won't properly address them without added costs.
What type of expertise does a professional services firm offer? Are they technical people? Industry people? Will the former understand a new regulatory environment and how the software could help you adapt to it? Will the latter understand the technical minutiae and bugs the way that the tech people could? Ideally, your partner in the implementation project will be equal parts technology master and real estate guru.
What is the prospective partner's core business? The best consulting partner is one who isn't tied to any single solution, but one who takes a broad view of your business and the technology that supports it.
How much work will be expected from my team? The implementation of a mission-critical system is a major undertaking. It cannot be accomplished without an impact to your daily routine or to the workload of your staff.  Ask yourself the following:
Do you and your team have the bandwidth to take this on (and the ability to reassign regular responsibilities— your "day job"—accordingly)?
Does your team have the expertise or domain knowledge to do it well?