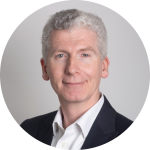 MD Commentary – Dr Tom Quirke, Managing Director, SearchFlow

When people are queuing outside an estate agency overnight to be 'first in line' for the launch of a new property development, you know the residential property industry is facing unusual times! Apparently, the 14 houses in questions were reserved in less than three hours, the following morning*1.

Elsewhere, Land Registry's latest house price data*2 reveal annual price rises of 8.6%, making the average UK property valued at over a quarter of a million pounds (£250,341). Mortgage borrowing has also been said to have reached 'record levels', citing the Stamp Duty holiday as a reason why buyers are continuing to flock to the market. Figures from the Bank of England*3 show that 83,000 mortgages were approved in March, compared to 73,000 in February 2019.

When reviewing the latest edition of Landmark Information Group's Property Trends Report*4, it shows a steady start to the year followed by a surge of activity in March; particularly in the legal conveyancing space, where both search volumes and completions were up compared to previous years.

In fact, the data shows completions were 66% higher than the same period in 2019 – demonstrating the significant rush of activity that has been taking place to help buyers meet the Chancellor's original Stamp Duty deadline (before it was subsequently extended to June).

Now, with less than two months to go until the next deadline, it will be interesting to see if this heightened state of the market will continue at the pace we are seeing today. Is the peak really being driven by the Stamp Duty incentive, or indeed the 95% government-backed mortgage guarantee programme? Or are we seeing the 'Covid effect', where buyers and sellers are looking to realise their plans and property dreams that were curated during lockdown?

We look forward to seeing the outcomes in Landmark's next Property Trends Report, which will show us if the market remains on this remarkable trajectory. Time will tell.

---

1. https://www.estateagenttoday.co.uk/breaking-news/2021/4/market-madness–all-night-queue-at-estate-agent-by-buyers

2. https://www.linkedin.com/posts/land-registry_property-news-the-february-data-shows-activity-6790676797164982272-2V5P

3. https://www.mortgagefinancegazette.com/lending-news/mortgage-lending-figures/bank-england-mortgage-borrowing-strongest-since-records-began-04-05-2021/

4. https://www.landmark.co.uk/news-archive/landmark-property-report-emerging-trends-2021-across-property-transaction-pipeline