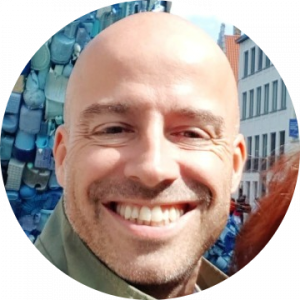 By Alex Wiffen, Cherry Pick People
Digital has transformed industries across diverse sectors from music to retail and finance. So why not real estate? 
We've conducted the worlds' first survey of key people responsible for innovation in the built environment to get their take on the subject.  Respondents included the individuals driving digital transformation in big real estate businesses including CBRE, JLL, Cushman & Wakefield and Buro Happold. 
We asked them:  
What are their frustrations?

 

Who do they report to?

 

What are their job titles?

 

How much time do they actually spend on innovation?

 

What are their team's sizes?

 

What's the demographic?

 

What are their interests?

 

And who are they?

 
The findings underline how much further the sector must go on digital transformation. Here are some of the key findings:
Barely half of our survey respondents were actually hired to manage innovation. The other half are employed in another capacity.
The majority (57%) spend less than half of their time on innovation. 
Most innovation teams (71%) are tiny, comprising five or fewer people.
And there seems to be little consistency about what an innovation role should be. Between them, our 176 respondents had 139 different job titles. 
The stats show just how immature the state of digital transformation in real estate is. Feelings expressed by our respondents reveal their frustrations with the pace of change. Look at these comments from interviewees who took part in the study:  
"What is incredible about our industry is the complete naivety and unwillingness to go and look at other industries who have already figured this out 20 or 30 years ago – they ignore all the mistakes made by others and all learning made by others" 
"The built environment is still stuck in 1985. The behaviour, the maturity, around innovation and technology is the Austin Allegro of British Leyland – it doesn't deserve to survive." 
"The industry is really challenged in this space right now with finding innovation leaders and change leaders and digital leads because essentially it still doesn't really understand it." 
Based on preliminary findings from the survey and face-to-face interviews with real estate innovation leads, we propose five key actions for organisations in the built environment sector.  The overriding recommendation is to make creating a change culture the number one priority. All of the interviewees stressed the importance of the cultural shift that needs to happen for companies to successfully transition through the digital transformation journey. Comments like these were typical: 
"The key to any change is the change journey. The more people that you can get on your teams supporting you, selling the story as it's meant to be sold, being positive about what the outcomes will be, and really accelerating and amplifying the message that this transformation is going to be a big accelerator for your business, then that is going to make a big difference."  
"To use a very old school phase – top down and bottom up. It's got to be driven top down with the initiative mandated from the top – but it's also got to be bottom up. It's all very granular: Where do we place this senor? How do we collect 'x' data? When do we fill in transaction completion forms etc?" 
"Having an educated senior management team who want and understand that this is critical is the first step but then you have to filter that through an organisation, and that requires some really strong case studies with pounds and pence on, saying: If you do this, this will be the result." 
The reason often cited for the sector being slow to adopt digital is that the route between real estate businesses and end users is too complex to manage digitally.  
It is true there are lots of regional differences on regulations, professional agents infiltrating supply chains, and prolonged and meandering processes and timelines.  But is real estate really more complex than other sectors that have zoomed ahead?  Perhaps the actual reason is that those with vested interests try to protect themselves by fending off innovation.  Their argument is that if the business is profitable now then why change? But we all know what happened to once big and profitable brands who took that view, from Kodak to HMV and Blockbuster.  
Change is inevitable, and our study gives the real estate sector a clear roadmap to implementing digital transformation. It's a journey that's long overdue. 
Watch out for our series of webinars produced in conjunction with Metrikus coming later this summer.