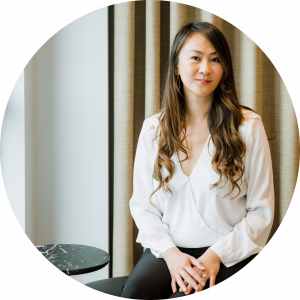 In our latest Members Spotlight Interview, we spoke with Vivi Cahyadi Himmel, CEO & Co-Founder at AltoVita. AltoVita powers the corporate housing sector with award-winning enterprise software layered with a human-centric approach.
AltoVita's technology provides a cloud-based bridge between the highly fragmented property distribution system and multinational Global 2000 companies, reducing the legacy 48-to-72-hour bidding process down to a few minutes.
Vivi shares insights into the global corporate housing sector, trends which have emerged in light of the pandemic and how to adapt to the unique challenges which comes with being a global business.
---
Q: AltoVita is a Global Corporate Housing specialist delivering a network of 1 million duty of care compliant properties worldwide. How did AltoVita start?
A: Karolina and I were frequent business travellers and lived in over 20 countries between us, which made us acutely aware of the challenges of relocating, including accommodation choices, cost control and tax implications. We saw complacency and lack of incentives for innovation in corporate housing, including employees receiving limited options, backend technology being virtually non-existent, and a lack of duty of care.
We launched AltoVita in January 2018 to disrupt legacy practices in corporate housing by bringing forward a technology-first solution paired with duty of care. AltoVita was born from a combination of love for hospitality and pragmatic thinking towards asset-light and minimal balance sheet exposure as well as leveraging technology to scale fast.
Q: The pandemic changed the way people work, including business travel. What trends have you seen since the start of the pandemic in the corporate housing sector?
A: AltoVita's recent report, The State of the Flexible Rentals Marketing Coming Out of COVID-19, found that 68% of the sector is seeing an increased demand for extended stays, and 59% are seeing a demand for large spaces. Overall we are seeing less demand for studios and more demand for three-bedroom units – an asset type which was not nearly as popular pre-pandemic. Taking longer trips, and combining work with a holiday ("workcations"), the ability to bring pets, as well as having more space to travel with friends or family is a sign that working remotely provides greater flexibility and autonomy for employees. Corporate housing providers are answering the call and preparing accommodations to fit this shift in traveller preferences. At AltoVita, we have added enhanced filters to our platforms so users can search properties based on their preferences, from pet friendliness to work-from-home ready amenities.
In addition, the pandemic fueled a rise in the adoption of new technologies. Our report found that 89.5% of hospitality operators have invested in new technology over the past year. This ranges from API and distribution (connecting to niche channels and extended stays) to guest experience (such as for contactless check-in and home automation) to yield management (balancing short-long stays). It is no doubt that technology will play a pivotal role in guest experience delivery and quality monitoring in the future.
Sustainability is 100% here to stay evidenced through the volume of ESG-related questions on RFPs and its rising importance for attracting and retaining talent. Having genuine, authentic ESG policies and practices can be key to a company's success. We are often asked to highlight the partners who have sustainability programs within their buildings, from how they're built to their energy efficiency.
Finally, we are seeing requests for accessibility features as well such as elevator braille, step-free guest entrance, step-free shower, etc.
Q: Can you tell us more about the technology behind your product and the problem you are solving?
A: AltoVita provides a resource-efficient and cost-effective service to clients through its robust proprietary Global Distribution System, which connects seamlessly to hundreds of property management systems – thus consolidating the fragmented hospitality property market, eliminating manual processes & data entry, and reducing a historically 24-72 hour process down to three minutes.
AltoVita's software collates data (description, amenities, pricing, availability) into its cloud-based database. Content is thoughtfully structured based on feedback for what assignees are seeking, including family-friendly, pets, and work-from-home amenities, accessibility, and search for accreditations (including ASAP, CHPA, and ISO) and commitment to CSR (environmentally friendly options and sustainable sourcing).
AltoVita is committed to duty of care and keeps guest safety and security top of mind, and every property must pass a meticulous Three-Tier Quality Control process.
Once vetted and verified, properties are pushed to the client interface, and a powerful whitelable API removes the need for clients to rebrand with email and PDF – resulting in a fast, modern, user-friendly experience for both the client and the assignee. Rather than the legacy one-size-fits-all approach, AltoVita enables better delivery of housing options by customising development logic, and interfaces to clients' bespoke workflows.
Q: How do you stay competitive against the legacy sector corporate housing?
A: The fundamental difference between AltoVita and our legacy competitors is our product velocity. Legacy corporate housing competitors operate using repurposed CRM tools without any backend technology. Property details rely on manual data entry by the hospitality operators, which has a limiting factor to scale.
AltoVita's key differentiator is in our backend technology which allows accelerated API integration and robust data organisation. The catapult growth machine that we've built will ensure that we continue to deliver exponential growth from a network of 1M properties today to 10M properties by 2026. The growth will be balanced with the need to deliver safety, security, and duty of care compliance to our B2B clients.
We also strive to upgrade standards in the industry with our technology, community building events, and thought leadership. We held the world-first Corporate Housing Innovation Summit in spring 2021, which brought together more than 400 industry leaders for open collaboration to identify the pain points of corporate housing and find solutions to future-proof the industry. By talking directly with all players in the sector, we can gain deeper insights on how to further refine and advance our technology to better serve the consumer. The second Innovation Summit will launch in March 2022.
Q: AltoVita has corporate housing represented in North America, EMEA, APAC, and LATAM. What are some of the issues you have been faced with and how did you have to adapt in each region?
A: Every region comes with its own unique challenges, and that's why we hire industry experts in each region to navigate any complexities. In North America, the market is fragmented between traditional corporate housing and tech-enabled hospitality operators, while in EMEA the fragmentation is between alternative accommodation operators, serviced apartment and apart-hotels. The expansion of new tech enabled brands still continues in full steam in both the US and EMEA backed by over $17bn of capital and technology.
APAC is still dominated by established serviced apartment operators, and the overall market volume is still slow amid the pandemic. In LATAM we find the biggest challenge is the vast diversity of the region as well as different communication styles and slower response times. That said, LATAM is leading the way with locally sourced designs and smart home technology to help innovate the industry within this region.
While globally, in the alternative accommodations space, companies are moving away from the traditional property management of all types of units and are moving toward higher quality assets. This suggests that profitability is key in the current environment. More and more property management companies are looking to acquire assets under one roof instead of scattered properties around the city. These trends are applicable to both boutique and large operators and resonate with our original hypotheses of the increased professionalisation and standardisation in the sector.
Q: What would be your advice to other PropTech companies planning to expand globally?
A: My co-founder Karolina and I speak multiple languages. She's excellent in multiple European languages whereas I specialise in Asian languages. Our secret sauce is our global mindset and highly diversified team, who currently are made up of 38 AltoVitians and together as a group, we speak over 20 languages from French, Hungarian, Portuguese, to Chinese, Japanese and Russian.
We also have found that global expansion relies on a successful talent recruitment strategy. For AltoVita, finding the right candidates with competency fit is a plus, but finding a cultural fit is a must. Define your unique company DNA, build a strong company culture, and then hire local talent who will be your brand ambassadors as you expand globally in different markets.