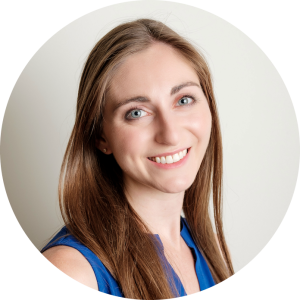 By Andi Krebs Lead Copywriter at Openpath
In many ways, the advancements in property technology have disrupted the real estate industry. Both commercial and residential spaces are incorporating the latest smart building technologies to offer unique benefits to occupants and operators. When it comes to improving experience, security can play a significant role. After all, the safety of tenants is the highest priority for property managers, and without security guaranteed, even the most luxurious amenities become impractical. In this article, we highlight three technologies you can implement today to safeguard your property and simplify management while improving occupant experience.
Streamlined experiences with cloud technology
When it comes to features tenants are looking for, streamlined processes remain at the top of the list: easy ways to communicate with property managers, file requests, and receive deliveries. The same goes for security and access. To streamline access for tenants, it is equally important to have intuitive management, and cloud technology can help. For example, with cloud-based access control, security can be managed from anywhere in the world, at any time. Managing door schedules and entries for multiple locations is also easier, with software that allows operators to set schedules, grant or revoke access, issue guest passes, and sync and add new users to the system, all in a single dashboard. Plus, with remote management, it is more convenient to manage after-hours security teams and dispatch personnel on-site only when it is required, cutting costs and improving security responses.
Enhanced security with video
For property managers looking for ways to further strengthen security, installing security cameras is a necessary step. Better yet, combining cloud-based video security with access control can significantly enhance security by providing visual verification of every access event, and by ensuring that every individual entering the building is authorized. This is particularly useful in residential spaces that typically receive a substantial amount of deliveries and guests. When combining an access control system with video security, open architecture ensures a seamless integration between the two platforms, as well as with third-party systems and apps. The best door readers now come with built-in, high-definition cameras to provide clear visuals of access events, and AI video software can provide real-time alerting with advanced analytics.
Frictionless access with mobile credentials
While cards and fobs have been the common access methods used with key card door locks in both commercial and residential buildings, mobile credentials have proven to add an extra layer of security and convenience than their physical counterparts. Mobile credentials often use ultra-secure methods like multi-factor authentication and face identification biometrics to verify true identity, while physical credentials could be easily shared with unauthorized individuals. It is also less likely for users to lose their phone, or lend their smartphones to someone else for unauthorized access. Plus, this technology gives managers the ease and convenience of issuing and revoking credentials remotely, directly to a smartphone. When it comes to budget, mobile credentials allow operators to cut the cost of producing and replacing lost access cards or key fobs, helping property owners reduce expenses.
Summary
More and more, property owners are looking for ways to elevate tenant experiences by providing unique amenities. Investing in the right security tools can yield significant returns for property owners in terms of profit, tenant interest, and retention. Implementing advanced technologies also has the benefit of transforming a property into a modern smart building and increasing property value. At the basis of tenant satisfaction is safety and security, and technologies like video security, mobile access, and remote management can work together to strengthen security from the core, which leads to an increased sense of wellbeing and quality of life for occupants.