Innovation is nothing new. Nor is technological development. And yet each emerging industry treads in turn a similar path; seemingly destined to repeat the same mistakes, miss the same opportunities or even languish in the same cul de sacs as those who boldly went first in other sectors. When it comes to whole industry-digitisation, there is plenty to pick up from those outside our comfort silos, and by focusing on sharing knowledge and experience, the UKPA's first session of 2020 gave a glimpse of how we should mean to go on.
Lessons learned from other industries involved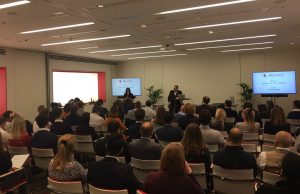 experts in the LegalTech and FinTech fields; mixed panels of both entrepreneurs and those who had developed digital strategies in more traditional companies, who discussed their experiences before a packed audience in Taylor Wessing's London office.
..So what were the takeaways?
---
1. Back to the future use
The hard part of tech is the anthropological piece – what do customers actually want? – and yet tech processes must be built out from the point of view of the ultimate consumer. Customers don't necessarily want more efficient banking, for example – a lower cost base is generally leveraged for bank savings – but they might need help with real needs (Can I afford that? Can my children go to university?). The green shoots of experience-driven banking are coming through in the guise of sector specific propositions, but there is still a long way to go from a customer perspective.
Consumption of real estate is certainly changing. A focus on tenants and end-users requires an evaluation of connectivity, experience and perception. PropTech that achieves this will be an easier sell to a property owner anxious to build their own sustainable and profitable relationships.
2. Be clear on your proposition
When looking for take-up of your tech product, make sure you understand the buyer. Clearly, buy-in will depend on the appetite of the firms you are talking to. And yet, before even clambering over the various internal obstacles of processes or budgets, repeat the following mantra: do not dilute your proposition. Remain absolutely clear about what you're selling;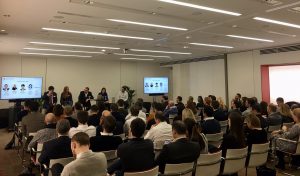 don't muddle this to chase revenue and end up getting lost in the market.
Top law firms, for example, welcome open conversations with start-ups. They don't expect a finished product – just help your buyer see the value and build the business case they need.
3. Is this your moment?
Be realistic about getting support at the right time, and understand this might not be the time you were hoping; our panellists had seen great products in both the legal and banking industries flounder when they came too soon to market. Similarly, even in the FinTech world, with its advanced eco-system, start-ups had to think carefully about early investment decisions. Temptations to collaborate with certain institutions could have dramatic effect their future and what it might mean for later tie-ups etc.
4. Spotting Spotify
While most energy is expended improving the CD player, there is still scope to bring a Spotify to market. And just as there remains the opportunity to address the big questions in the legal and financial worlds, the same may be said of real estate. Whether this involves better analysing the unstructured data swimming around in all our industries, or providing accessible services in a wholly digital space, you don't need to incrementally address the value of each step in a chain, you could redefine It entirely.
5. Regulatory foresight is key to sustainable disruption
In industries governed by regulatory bodies, it is better to ask for permission rather than forgiveness.
The legal world is a case in point. In this characteristically risk-averse profession, it is bold to make tech central to a firm's DNA. Together with the cost of investment, the fear of failure explains why LegalTech take up is still piecemeal across a massively disaggregated industry. In real estate transactions, for example, any chain is peppered with very many stakeholders, and the panellists spoke of processes dictated by the turnaround times of its lowest common denominator (be it agent, surveyor, lawyer or bank). Against this backdrop, take-up has focused on tools that help deliver particular internal functions, for example workflow management, but end user clients have yet to see major transformation.
It's a similar story in banking where, despite evidencing great depths of tech take-up,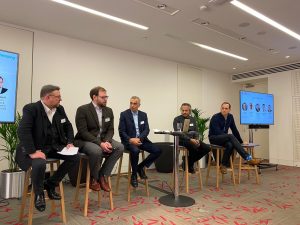 the industry is not fully disrupted; the few major institutions are still there and the methods of doing banking remain broadly static. We have seen single product innovation – such as crowd funding or international payments – but broad brush disruption is still to come and will likely require intervention such as witnessed with open banking and the grant of Metro Bank's licence in 2007, the first to be granted in over 100 years.
And so, anticipating a future where every company is a tech company, it is apparent that the key to survival is not about buying products, but solving problems. The appetites of regulators and government to drive the conversation (and sell it to the consumer) is vital to unlocking potential, however the PropTech challenge may be that its regulation is currently under- rather than over-developed. Start-ups looking to reaping benefits by scaling effectively will need to exchange data, and the industry needs regulatory assumptions on the portability and re-use of standardised data and platforms, so individual firms are not left in their own silos. In showing delegates the benefits of peering over c e parapets, this session could not have been more timely.
Clare Harman Clark, Taylor Wessing
---
Thank you to the speakers for participating on the panel and sharing their insights.
– Tom O'Connor, Emerging Business at Moody's Analytics
– Sally Holdway, Co-Founder of Teal Legal
– Chris Jones, Director – Commercial, Innovation & Technology Legal
– Ruth Ling, Head of Innovation at Taylor Wessing
– Dharmesh Mistry, Banking & Property Entrepreneur, Investor and Author
– Martin Cotterill, Information Technology & Telecoms Partner at Taylor Wessing
– Joe Pepper, Chief Executive at TM Group
– Austin Carpenter, Head of Finance at iwoca
– Sohail Raja, UK Digital Officer at Societe Generale Investment Bank