As the year comes to an end we asked some of our Gold Members & Partners to reflect on their biggest achievements, successes and lessons from 2019 and their goals and aspirations for 2020. As PropTech continues to gain momentum in the UK, our members look to expand internationally, their teams and continue developing their products and services further to meet the needs of the property community.
Scroll below to hear from VU.CITY, tmgroup, Technology Blueprint, Offr, Mallcomm by Toolbox, LettingaProperty, InventoryBase, Infabode, GlobalX, Forsite, Esri, CrowdProperty, CIM Enviro, Bricktrade, Apex, LMRE and LiFE Ventures.
---
2019 Reflections:
LiFE Ventures are happy to have been able to support our portfolio companies entering new verticals, markets and geographies in 2019. Seeing some of our portfolio companies expanding beyond their sectors into new verticals within the property market, as well as launching internationally outside of the UK market validates our direction of travel.
2020 Goals:
Continue incubating, mentoring, accelerating and investing in great businesses with great people behind them, but on a larger scale!
---
2019 Reflections:
Achievement: Launching in partnership with M7 Real Estate and hiring our two new investment managers, Hannah Prideaux and Eduardo Paperini, who combine real estate, PropTech and venture investment experience.
Lesson: Finding great people is hard work and time consuming, but the absolute bedrock of success.
2020 Goal:
To back some exceptional PropTech entrepreneurs
---
2019 Reflections:
Our biggest success in 2019 was to cement our position at the forefront of the UK and international PropTech market. In doing so we have built up a unique and in-depth knowledge of the market which has enabled us to partner with and scale up many of the leading innovators in the industry.
2020 Goals:
To continue to provide unparalleled service to our clients and candidates and officially launch our New York office.
---
---
2019 Reflections:
Launching our mass-market digital twin SaaS solution. Built on a gaming platform, Scribe allows anyone to create a fully interactive digital twin of a property (commercial or residential) share it, and allow others to explore and edit immersively, online, in 3D and VR. A huge effort from our passionate team who were rewarded with a nomination in the UK PropTech Awards!
2020 Goals:
We believe that every property deserves to have and can benefit from a Digital Twin – there should be no barrier to entry. Scribe is a cost-effective solution that opens the door to creating digital twins for the mass market. We want to continue to add functionality and 3rd party integrations to enhance our product and provide value to our customers.
---
Reflections from 2019:
It has been a rollercoaster year. Some highlights include a Roundtable with leaders from the world of real estate investing and cryptocurrency to establish that Bricktrade is the most robust technology stack for tokenising real estate and development projects. We also formed partnerships with Mattereum (a leader in the blockchain space) and got pre approval to become a for profit housing association
Goals for 2020:
Strike whilst the irons hot and Launch!
---
2019 Reflections:
2019 has been a year of growth for CIM. In July we took the Australian-based business global, opening an office in London and Ireland. Paul Walsh (General Manager) Cillian Casey (Head of Engineering) and Jess Lyford (BD and Marketing) joined the EMEA team and have been very busy building momentum and meeting with large building operators and owners to gain an understanding of the challenges and opportunities they face.
In the past few months we on-boarded several tier-one customers and have helped them optimise their assets through our building analytics platform PEAK, to deliver significant energy and cost savings.
Goals for 2020:
We want to triple the size of our portfolio, expand into other parts of Europe, grow the team significantly and wipe out our competition . Most importantly, we want to help new and existing customers deliver commercial and environmental sustainability across their building portfolios with the help of our technology.
---

PropTech Gold
2019 Reflections:
Focus on doing what we do brilliantly – leveraging our unparalleled property expertise and in-house technology development to offer the best solutions to both lenders and borrowers. We receive c.£2bn of applications each year, the largest direct origination from SME developers in the UK, allowing us to choose the best lending opportunities for investors and have greater insight into the major market trends.
We've achieved several milestones this year: lending £55m+ to SME developers – funding the development of £130m+ of property and 800+ homes – and paying back £20m+ to our lenders, maintaining our 100% capital and interest payback track record.
2020 Goals:
CrowdProperty will continue to focus on the fundamentals of rigorous due diligence, first charge security and unparalleled, hands-on expertise in exactly the asset class we are lending against at an increasingly meaningful scale to materially contribute to the economy.  Developing our proprietary technology for efficiency alongside deep expertise for effectiveness, we are the lender of first resort for quality property projects. As peer-to-peer lending enters the next phase of maturity, the coming of age for the sector, greater regulation will unlock far greater potential for the best-in-class players commensurate to the proven value that can be delivered for all.
---
2019 Reflections:
Another strong year of growth in all sectors with over 200 new customers coming on board. Customers continue to achieve significant operation efficiency and customer service improvements with digital transformation projects leveraging location intelligence. Further significant additions to the Esri Living Atlas' worldwide collection of authorative data including demographics, spend, land use, boundaries and more. Continued expansion of Esri 3D visualisation and analytical capabilities enabling further innovation in real estate, including new approaches to calculation of Gross Development Value.
2020 Goals:
Expand further in the real estate and land management sectors, offering innovative 3D enabled solutions for digital transformation. Continue to work in partnership with our real estate customers to ensure they are able to leverage the full potential of their solutions to successfully address real business challenges, whether it is site acquisition, brokerage, market development, corporate services or market research. Build on the success of our annual conference by working in partnership across the geospatial industry to promote the first London Geospatial Week May 18th – 22nd.
---

PropTech Gold
2019 Reflections:
It's been an exciting year at Forsite, we're proud to now operate in over 2 million square feet of real estate and keep over 1000 contractors safer using our system. While this is just the beginning of our UK growth, we're encouraged by the positive feedback we've had back from ­­early adopters loving our automated proof of presence system. Some of our notable new partnerships include, CEG, Realm, Savills, John D Wood, and Mason Partners who are enjoying improved efficiency and visibility thanks to Forsite. Our year has been capped off by being included in the London & Partners Business growth programme, where we look forward to connecting and learning off innovators within London.
2020 Goals:
We recently came across the concept of walking meetings and thought this sounded like something we could make an effort to do in 2020. The aim is increase our health, productivity and awareness of our surroundings, by taking our meetings to the pavement. Although we'll probably have a better chance starting them in April!
---
---
2019 Reflections:
It's been a big year for GlobalX, we've rebranded from LegalinX, moved offices and increased our workforce by almost 50%. This was all to aid the launch of our conveyancing workflow software Matter Centre and integrate it with UK Land Registry service and HMRC for SDLT submissions. We learnt that its never to early to ship a product and that the more customer feedback you can get at an earlier stage, the better the end product.
2020 Goals:
In the next big step for us in 2020 is the launch of our developer module for Matter Centre, which will make the communication between conveyancers and developers a lot more streamlined, helping to reduce drop-outs. We've been working with leading UK housebuilders developers on this project to help reduce the time between reservation and exchange. After a successful test programme, we will be looking to roll out our new technology across the UK.
---
2019 Reflections: 
One of our biggest achievements this year has been partnering with Moody's Analytics REIS Network, a commercial real estate search and data platform, which has helped with our continued US expansion. The collaboration allows for Infabode's information to be displayed through the Network's search functionality. Infabode now has over 830 global content partners.
2020 Goals:
We are looking to secure the long term financial position of the business. With version two of the Infabode platform launching in April 2020, as we look to continue expanding the platform globally.
---
2019 Reflections:
In 2019 InventoryBase has smashed previous records in growth, customer acquisition and retention, even in the face of growing competition and new regulations such as the tenant fee ban. We also launched InventoryBase Workstreams, a marketplace of property service providers, allowing users to outsource to each other on-demand, opening up new partnerships with the likes of Accommodation.co.uk and Howsy to provide nationwide access to inventory providers.
Topping off the year, we were awarded 'Highly Commended' in 2 of the 3 Supplier of the Year categories at the 2019 Negotiator Awards. We're overwhelmed with the recognition and growth we've received in 2019.
2020 Goals:
With our new and innovative supplier network, we see partnerships and integrations across the property sector as our way forward in 2020. We're also rolling out professional training across the UK covering various property reports such as professional inventories, check outs and midterm inspections. In 2020 we will also be expanding further Internationally, with offices already established in California USA and Cape Town SA… Our Commercial brand 'Property Inspect' will be rolling out into 5 new countries across the EU and Middle East.
---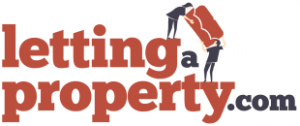 PropTech Gold

2019 Reflections:
This year, LettingaProperty.com celebrated 10 years of helping landlords online. Since 2009, over 20,000 landlords across England, Scotland and Wales have registered to use our service – and we're delighted to say we're still serving our first ever landlord.
2019 has been our biggest year yet. We've exceeded our company targets, expanded our team, received an overwhelming amount of positive customer reviews and welcomed a record number of new landlords and tenants. We're beyond proud of the phenomenal work we have achieved over the last decade, but we're only just getting started. Bring on 2020!
2020 Goals:
In 2020, we aim to work with top-quality tech providers to bring a fresh vision to the rental industry. Our New Year's resolution is to join forces with like-minded innovators in dismantling the boundaries of online renting and give landlords more autonomy and accessibility than ever before. Through new partnerships and collaborative technologies, we will sharpen the online experience of landlord and tenants, magnify our digital platform and continue to revolutionise the world of renting.
---
2019 Reflections:
We've moved the dial in the way real estate communities communicate with the Mallcomm app. For the first time, property teams can engage with both B2B and B2C audiences through this powerful platform in a really meaningful way. Our clients tell us they really see the value of the insights we gather which enables them to further enhance
the experience of their customers. The transformation which Mallcomm has brought about to the real estate sector has been recognised this year in our receiving awards in several categories including retail innovation, mall technology, and service excellence. We continue to refine the Mallcomm platform and enhance the range of services on offer.
2020 Goals:
Inevitably when you make a new year's resolution you reflect on times past and for us 2020 marks 20 years of Toolbox Group. Our resolution for 2020 is to extend our footprint globally whilst innovating and delivering exceptional customer service.
---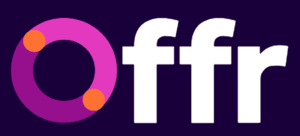 PropTech Gold
2019 Reflections:
Following 18 months of development, Offr, the end to end online platform which assists estate agents conduct property transactions, came to fruition. Offr will bring efficiency and transparency to the property selling process. Buying or selling property is a stressful and time consuming experience for buyers, sellers, solicitors and estate agents alike. The process is simply outdated. Our product was initially launched in Ireland in September 2019, which was closely followed by a UK industry launch in December 2019. A nationwide public launch will take place throughout the UK in Q1 2020.
2020 Goals:
Our goal for the year is that by the end of 2020, Offr will be widely regarded in the UK, as the new way for estate agents to manage their property sales. All stakeholders in the transaction will be better informed and brought much closer to the sale. The average time from marketing to completion in the UK currently stands at 160 days, and this figure is increasing. We aim, through our technology, to reduce this time up to 50%, by addressing the arduous communication and administration challenges that arise with the process, on a day to day basis.
---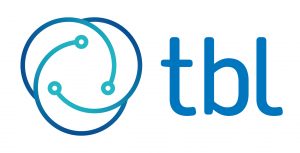 PropTech Gold
2019 Reflections:
2019 was a great year for Technology Blueprint that saw our PropCo Technology win a tender to supply the whole Leaders Romans Group, an Agency client with the reputation as the industry's preferred acquirer and a leading expert in the UK lettings market, with approximately 50,000 properties under management over 160 branches in the UK. With existing national coverage as the supplier to Countrywide plc for line of business and online portal technology, PropCo is now increasing its footprint across the country as the platform of choice for highly scalable property management businesses.
2020 Goals:
2020 is a huge milestone year for anyone in tech – and is going to be huge for property too. Thanks to our passionate investors, R&D programs both in our PropCo technology and our startups have built up a significant resource of innovations and technological enhancements which have been delivering gains for our clients both in digitisation and digital transformation. 2020 is set to be the year our tech delivers digital transformation at the heart of far-sighted and committed property businesses. Our 2020 vision is to deliver revolutionary growth and change for our customers and the industry.
---
---
2019 Reflections:
Without a doubt the successful launch and take-up of our new www.mio.co.uk app for estate agents and consumers has been the highlight of 2019, with almost 1,000 agents using mio across England and Wales already.  By linking mio with our established tmconvey and tmconnect products for conveyancers we have been able to create a digital environment for communication and collaboration; and have seen the average time to exchange drop by over 4-weeks in regions where those products are being widely used.  Winning Best App at The Negotiator Awards and our Best Supplier Award at The Conveyancing ESTAS were great recognition of those successes.
2020 Goals:
To maintain our focus on the key factors which have kept us at the fore-front of the market for over 20-years, delivering over 20 million property searches in that time.  We must use that expertise and knowledge to continue to push the boundaries of what is both possible and practical for the property industry. tmgroup is uniquely placed to deliver real change across the industry, to make complex things simple and deliver on our mantra to make time for everybody involved in the house-buying process.
---
2019 Reflections:
Our biggest success has been getting 80% of London's borough signed up and using VU.CITY. Consequently we anticipate a lot of positive change in delivering buildings and helping build trust back with communities.
Our biggest lesson- Accessibility. We are working hard to deliver a platform that everyone can engage with, from decision-makers to citizens. We are working on a cloud based VU.CITY so everyone can have access. We have also recently released our free beta product Your.VU.CITY which will communicate and engage citizens with the change going across their cities.
2020 Goals:
Our 2020 vision – furthering our partnerships, not only with our cities and decision makers with delivering the right buildings for our cities, but also with strengthening and building partnerships to address wider challenges; climate change emergency, rolling out 5G, microclimate analysis, etc., Our platform can be used to help analyse and address change on a much wider scale and through strategic partnerships we will achieve this.