The effect of COVID-19 on the PropTech and Real Estate employment market
by Richard Lloyd, Co-Founder of LMRE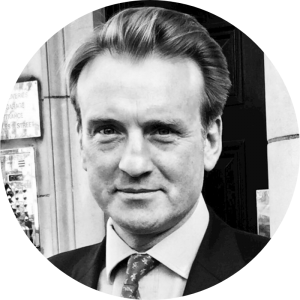 We have been asked a lot recently about the effect COVID-19 has had on the PropTech and wider Real Estate market.
Clearly COVID-19 has been a social and commercial game changer where individuals and businesses are still trying to get to grips with the so called 'new normal' and work out what success will look like in the short medium and long term. For many just merely staying afloat will look like success in the short term for others a restructure and perhaps a pivot in to different asset classes or products but what is for sure there is not one business in the real estate industry that isn't counting the cost of COVID-19 and ripping up the 2020 P&L.
To put things into perspective it probably makes sense to break things down into the segments, before, during and after COVID-19.

Pre-COVID-19

As the Brexit question was put to bed in the latter stages of last year it finally felt like the hiring handbrake had been let off and there was some real momentum in the whole market, so much so that we experienced back to back record months from December through to March this year. If we compare Q4 019 with Q1 120 all of our key indicators were up in the high double digits post Brexit and pre lockdown.

• Live roles + 30%
• Candidate registration +43%
• Interviews arranged +38%
• Average fees +12%
• Fee Income + 29%

All of this pointed to a very encouraging start to 2020 and an overall feeling of growing confidence going into the rest of the year.
We as recruiters are a great economic bell weather being one of the first to see an upward trend as we are the first to be hit when the market and confidence slides.
Prior to lockdown our challenge was one of delivery in a highly candidate led market with 75% of our time spent on resourcing skilled and qualified talent for our existing clients. Delivery in our world is everything, if you don't consistently deliver outstanding candidates and positive outcomes you will lose your client. In short there were lots of live jobs and not enough candidates to go round.
During COVID-19.

For at least three weeks prior to lockdown it was clear life as we know it was going to change and from mid-March through to mid may we have seen an 84% drop in live roles from pre COVID-19 levels and like many others we had to adapt to the changing world. What has been noticeable is that the majority of the live roles that have been cancelled during this period have been in what I would call traditional real estate rather than PropTech with the hardest hit areas being in retail and office agency and commercial operations.
Interestingly a high proportion of our roles in PropTech have remained live or at least have been paused and there is still a sense of clients wanting to be made aware of hot candidates and placements are still being made.
What we are being told by the VC and investment community along with the many of the early stage innovators is that fund raises have taken place and strategic resources are needing to be hired in order to continue the scale up process. This in itself creates a welcome level of urgency not currently seen in other parts of the industry.

Post-COVID-19

Right now it feels like we are making the first tentative steps to some sort of normality, it also feels like Covid will be a catalyst for a great deal of change within RE. Changes to how we work with more remote working will have a profound effect on the office market where a more flexible balance will have to found. Retail was already in special needs prior to lockdown and the crisis has only magnified the gulf between the online and high street operators.
RE is the biggest asset class in the world valued at a combined 8.9T and yet it is seen as the most antiquated. The same can be said for construction with an annual global spend 0f $10T and employs 7% of the global population.
All of this points directly to innovation with the VC community having pumped in 76.5 billion since 2015 much of this investment has gone into data accessibility and the convergence of Saas and other cloud based software which is already streamlining transactions, revolutionising asset management and enabling people make more informed decisions.

Emerging tech that is already very much on the VC radar and already attracting significant funding are contactless security for obvious reason, machine learning, AI and robotics within construction and building management.
From our own perspective we are seeing a significant increase in activity in Northern Europe with Germany with its vibrant PropTech market and more importantly milder and perhaps better organised response to Covid leading the way.
This is something we see as really encouraging indicator as we are at least a month behind Germany and hopefully will experience a similar kind of bounce.

What is also really encouraging is that in the last week alone we have placed our highest ever fee in NYC with an incredibly well funded start up who are clearly going places.
The deals have started to come through and we have just completed our third hire into our great team since lockdown.
All of this gives us a lots of confidence in where we are positioned at the forefront of the PropTech recruitment market and we are more than primed for the bounce when it comes.

Latest News
Member News
In our latest Members Spotlight Interview, we spoke with Philip Farrell, Co-Founder and Chief Commercial Officer at Offr, a revolutionary new smart technology, changing the way ...