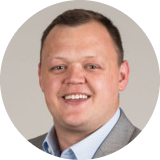 By Richard Van Ommen, Founding CEO of Trustbricks.
Introducing technology to build and scale residential property portfolios quickly and easily.
Residential property investments are favoured over many investment choices in the UK when it comes to getting the most out of your money. Property has historically delivered strong returns for investors in the UK and there's an imperative need to provide a sufficient number of homes to meet the continued growth in demand. This alone can help to understand why more and more investors want to invest in this asset class.
The residential property sector is presenting consistent opportunities for investors, but the time investment that goes with it is also considerably high. It's pivotal that large-scale investors are able to free up time to work on their business, but how can they do this effectively? Technology.
Using technology to automate manual, time-consuming tasks
To achieve growth property investors need to increase output and reduce input. Introducing technology to automate a significant amount of the manual and time consuming tasks involved in building a residential property portfolio is key.
One of the largest challenges for businesses and individuals seeking investment opportunities is the time taken to source properties. After hours and hours of endless scrolling, an investor isn't guaranteed to find an opportunity that suits their budget, in their desired location, and that meets their yield requirements. Introducing technology that ensures investors can identify the best opportunities, from thousands on the market, and be confident they were the best investments, is what will take an investment business to the next level.
True Vals, the property technology behind Trust Bricks, is an example of this. The innovative technology uses over 20 years of property data from over 30 separate data points to accurately tell investors, within seconds, how much properties are worth and their rental value. Machine learning and artificial intelligence are applied to the data to create a successful property valuation tool. Hours of manual scrolling and time spent weighing up the value of an investment, gone – just like that. Investors are able to take their time back – to work on their businesses, not in them.
True Vals has been proven to be more accurate than the market leading AVM (automated valuation model). The automated valuations are then applied across all properties, both on and off the market. Properties are targeted based on yields, growth, discount and more.
What about smaller, personal portfolios?
Of course not all investors will want to invest the time building technology from scratch – it's time consuming itself and not to mention expensive. This approach is great for individuals and companies that intend on buying hundreds of properties each year, but not everyone.
Investors looking to build a small personal portfolio, are instead able to use property technology companies, such as Trust Bricks, who use data and technology to quickly find the best investment opportunities on the market. The opportunities are presented in an easy to consume document so investors can simply say yes or no. The entire process is taken care of – from sourcing, viewings, negotiations, refurbishments, tenanting, even the bookkeeping and returns – the list goes on. Investors own the asset and capitalise from the capital appreciation and cashflow that comes with it.
To learn more about True Vals property technology visit trustbricks.co.uk.