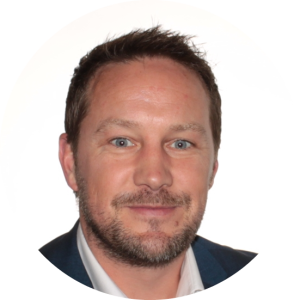 In our latest Spotlight interview we spoke to Spencer Marshall, Head of Europe for PACS at HID. Spencer shares the differences in industries when it comes to adopting access control, how HID supports it's clients with implementation and the importance of integration. "The integration of Artificial Intelligence (AI) capabilities into security systems is gaining momentum, driven by advancements in AI technologies and expertise. It's important to note that AI doesn't replace security systems; instead, it enhances their effectiveness while elevating the overall user experience."
Q1- HID is a global award-winning company providing secure identity solutions. Can you tell us how the attitudes towards access control amongst Real Estate companies compare to other industries you work with?
Commercial Real Estate (CRE) is typically at the forefront of emerging technologies when it comes to supporting increased occupancy and tenant retention, property value and operational efficiencies.
Companies within the CRE sector understand the value that new technologies bring to their business and their first-mover attitude keeps driving further innovation for the sector. One of our key announcements this year has been the delivery of a secure and even more seamless building entry for employees with employee badge in Apple Wallet at 22 Bishopsgate, London. As the first wallet deployment of its kind in Europe, this was a huge milestone for our business and the industry. Subsequently, we are now seeing stronger demand for this solution and working with technology partners and CRE organisations in upgrading their access control systems to enable digital wallet integration – this is a trend that will continue to gain more traction.
In the context of the sector, where sustainability is of paramount importance, HID is at the forefront of technological innovations that seamlessly integrate security features with intelligent building management systems.
To help manage facilities more securely and sustainably, we have worked with our technology partners to integrate our HID Mobile Access solution with identity positioning (IDP). The integration enables the mobile access system to deliver data related to building occupancy, meeting room usage and more to enable more efficient building management, along with significant cost savings. For example, using the data that is captured, it is possible to reduce the temperature of an underutilised part of the building immediately. And it doesn't stop there. Our continued commitment to sustainability led to the development of the first HID Eco Card credential, Seos® Bamboo™, which is made from sustainably sourced bamboo. We saw the need for a more sustainable option in use cases where physical access credentials are still required.
Q2- HID's solutions often use biometrics, smart cards amongst other technologies, what are the common misconceptions when it comes to access control and the perceived risk to cyber security?
HID places paramount importance on cybersecurity and has taken extensive measures to mitigate any potential risks for users of HID credentials. While we can confidently assert that our systems are highly secure, we acknowledge that there is always an element of human involvement, which, in a landscape governed by standards and regulations, can be considered the potential weak link within an otherwise heavily encrypted information chain. This perceived risk is at times underestimated and misunderstood, impacting the rate of adoption of innovative access control solutions.
That said, it's crucial to recognize that investing in the latest digital and mobile access control solutions offered by HID remains significantly more secure than relying on certain legacy traditional plastic cards.
HID maintains a rigorous regimen of both internal and external security audits, encompassing our organization and all components of the HID Origo™ platform. These audits ensure that our solutions consistently adhere to global industry security standards and best practices. Our compliance extends across a spectrum of programs, including but not limited to AWS Service programs such as SOC 2 Type 2, PCI, ISMAP, FedRAMP, DoD CC SRG, HIPAA BAA, HITRUST CSF, FINMA, and others, in addition to ISO/IEC 27001, among various certifications.
We consider addressing cybersecurity concerns a top priority in our product development and solution offerings. Upholding these standards not only underscores our commitment to being a trusted vendor but also ensures the sustainability and viability of our business for our valued partners and customers.
Q3- Integration is a much talked about concern and requirement within the industry, can you tell us how HID's solutions integrate with existing infrastructure and security solutions?
The seamless integration of HID's solutions with existing infrastructure and security systems is paramount to us, as we prioritize delivering exceptional end-user experiences, consistent with HID's reputation as a global leader in security solutions.
To facilitate this integration, HID provides open APIs and software development kits (SDKs), which serve as essential tools for our customers. These resources simplify the integration process, enabling the creation of a versatile ecosystem of solutions tailored to managing various aspects of their facilities. Importantly, this approach helps our customers avoid vendor lock-in, allowing for flexibility and adaptability.
In a testament to our commitment to collaboration and innovation, we recently introduced the HID Origo™ Technology Partner Program. This program is specifically designed for companies specializing in mobile-enabled solutions. Through strategic partnerships, HID collaborates closely with these organisations to integrate, rigorously test, and jointly market comprehensive solutions utilising the HID Origo Mobile Access platform. This collaborative effort accelerates the fulfilment of customer needs, fostering greater efficiency and agility in meeting evolving security and access requirements. In essence, HID and our valued partners work hand in hand to deliver superior solutions to our customers, ensuring their needs are met swiftly and effectively.
Q4- HID's solutions can often involve advanced and complex technologies, can you give us an insight into the support and training available to your clients adopting these solutions to ensure seamless implementation?
Our approach to supporting clients in adopting our solutions is comprehensive and client-centric. Our dedicated team collaborates directly with end-users to gain a deep understanding of their unique requirements. This proactive engagement empowers us to deliver maximum value throughout the design and procurement process, ensuring that each customer's specific needs are fully addressed.
Furthermore, we are firmly committed to equipping our valued partners and consultants with the essential tools and resources necessary to effectively serve our mutual customers. To facilitate this, we offer an array of robust support mechanisms, which encompass technology training, insightful seminars, engaging webinars, and timely trend reports. These resources are made available through our globally dispersed teams, ensuring accessibility and assistance for our clients worldwide.
Q5- As the industry continues to evolve, can you tell us some of the trends you are expecting to see within the access control space? And how is HID planning to take advantage of these?
The integration of Artificial Intelligence (AI) capabilities into security systems is gaining momentum, driven by advancements in AI technologies and expertise. It's important to note that AI doesn't replace security systems; instead, it enhances their effectiveness while elevating the overall user experience.
One notable application of AI is in advanced condition monitoring, where AI and machine learning are leveraged to comprehend the typical behaviour of assets. When deviations from the norm occur, such as changes in temperature, power, or motion, the system can promptly trigger alerts. Furthermore, with AI support, these systems can proactively perform predictive maintenance and diagnostics.
The overarching benefit of AI capabilities lies in their ability to enable organizations to swiftly identify and respond to potential threats. This includes quicker threat detection, streamlined data analysis, and timely reporting, all of which empower organizations to proactively address security challenges.