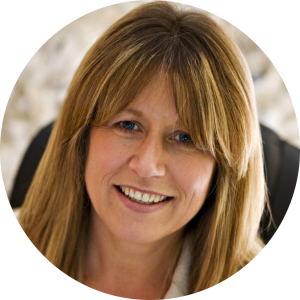 By Michelle Buxton, CEO/Founder of Malcomm
Michelle Buxton is founder and CEO of proptech trailblazer Toolbox Group – the creators of Mallcomm, the award-winning, real-estate community engagement and management technology.
With more than 20 years' expertise in engaging real estate users in the changing ways they live, work, shop and play, Michelle is a leading expert, innovator and influencer in the proptech arena. Here, Michelle discusses her entrepreneurial journey and shares her insights on smoothing the path to success.
Originally from South Africa, I began my career in retail real estate there and was voted the Cape Times Business Person of the Year before moving to the UK in 1992. I continued to grow my skills and experience in management and marketing roles and in 2000, decided to set up my own innovation agency – the Toolbox Group. Since then, I've been providing strategic insight and advice, innovative marketing
services, and leading technology solutions to real estate companies across the EMEA region and North America.
In 2014, my drive to innovate led to the launch of Mallcomm – a tenant engagement app, which has since gone from strength to strength. The
technology is now in use across 650 properties spanning more than 400 million sq ft in 22 countries globally.
My journey to entrepreneurship has been incredibly rewarding and I've learned a lot along the way.
Don't underestimate yourself
Culturally, we still live in a society where women can find it difficult to take ownership of their achievements, and I'm no exception. When I talk about the company, I sometimes find myself saying 'we' instead of 'I'. Using the first person to discuss successes feels like I'm bragging. However, as I grow the business, I'm making a concerted effort to own what I've accomplished.
Women have many strengths and qualities that make us effective leaders. The skills to see the world, and our business environment, through a different lens means we can offer new perspectives on situations. We have a natural ability to multitask and empathise as well as a passion for collaboration and sharing our experiences.
Having confidence in these 'super powers' will help women to avoid downplaying their own worth.
Build networks to boost growth
The phrase 'it's not what you know, it's who you know,' still rings true in business and is a big factor in entrepreneurial success. Building a robust support network is therefore essential but is not without its challenges.
With most of the high-level business world still dominated by men, facilitating introductions and connections into some business networks can be difficult. There are, however, a range of organisations available to help, all providing
support and resources for female entrepreneurs.
Examples include AccelerateHer, which was set up to boost the growth, visibility and backing of female business founders and leaders, and the British Association of Female Entrepreneurs, which encourages the personal development of female entrepreneurs and the expansion of their businesses through various training, networking and mentoring schemes.
Think positively about investment
The lack of funding for women-led businesses has been well documented but here are signs that this barrier is breaking. Following a government review of female entrepreneurship, the Investing in Women Code was launched in 2019, setting out commitments to support women and entrepreneurs in the UK.
In June 2022, it was revealed that 160 lenders and investors are now signed up to the code helping women entrepreneurs access the finance they need to succeed. Although there is a lot more work to be done, the code is gaining recognition worldwide. This offers hope that women will start to find it easier to access
funding and that we can finally narrow the unfair finance gap.
Rising to the top
Although real estate is still a male dominated environment, there are plenty of women that are turning the tide, securing roles at various levels and inspiring others.
Choosing the entrepreneurial route offers many benefits with the potential for greater promise than the traditional corporate climb. It's a journey that requires ambition and will present barriers along the way, but with the right mindset, support and advice, anyone can succeed.