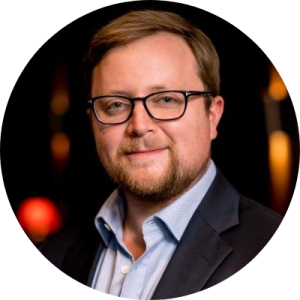 In our latest Members Spotlight Interview, we spoke with Tom Proctor, CEO of The Network Control Group, a consultancy and network provider with a specific focus on innovative landlord solutions.

Tom shares insight into their technology, signing their first 30 site deal, working with Colliers across a range of products and how they see technology evolving at Network Control Group…

---

Q: Network Control Group simplify the delivery of smart, networked offices. Can you tell us more about the technology behind this?

A: NCG is an IoT systems integrator, bringing the best in breed of high-quality sensor technology to our customers, enhanced by our high-speed, enterprise-grade connectivity offering. Our capabilities range from ensuring the safe reoccupation of offices via advanced occupancy analytics, indoor air quality monitoring and tenant mobile-applications through to industrial IoT technology and advanced retail CCTV projects.

Our sensors are largely wireless, battery powered and transmit aggregated, anonymised data via LoRaWan to a gateway, requiring no internal IT or BMS integrations. Data is then transmitted to the Cloud via 3/4G and viewable in an advanced, user-friendly analytics portal to inform business management decisions.

Q: Can you share any significant breakthroughs you have had at Network Control Group?

A: Signing our first 30 site deal for a major food distributor, across both connectivity and IoT, has confirmed that we can handle enterprise sized projects. This was a huge vote of confidence in our model and team.

Q: What has been the most exciting project you have done in the past two years?

A: NCG has been working closely with Colliers across a range of projects, most recently to enable the safe reoccupation of 'healthy buildings' as lockdown restrictions ease. Key Colliers' managed buildings are now on their way to being RESET Air certified, after the installation of advanced Air Quality sensors to monitor parameters such as CO2, temperature, humidity, PM 2.5 and TVOCs. This certification ensures building HVAC systems are continuously monitored and that buildings perform in a way that is conducive to the health and wellbeing of occupants. It also ensures compliance with regulatory requirements and HSE advice.

Alongside air quality monitoring systems, thermal heat detection cameras have been implemented across Colliers' building lobbies to ensure that those presenting persistent, elevated temperatures and at risk of having COVID-19 can be sent home to isolate, thus protecting building users from risk of infection and reception staff who no longer need to use handheld temperature monitors.

Q: How do you see technology evolving at Network Control Group?

A: The reduced importance of the office will enable only relevant and well supported technologies to survive. Aggressive cost cutting measures across the commercial real estate industry will bring about the rapid deployment of industrial IoT technology into the marketplace, enabling the remote care for properties that no longer justify permanent manning.

Q: Lastly, where do you see the industry headed in 2-5 years?

A: At NCG we see the focus on health as a permanent feature of the workplace and the commercial real estate industry as a whole. The remote monitoring of people and facilities to both facilitate and enhance customer experience and safety will be key.

Those businesses with the ability to both work in the physical world and provide value in the digital world will thrive as the redistribution of workers and work itself really takes hold.