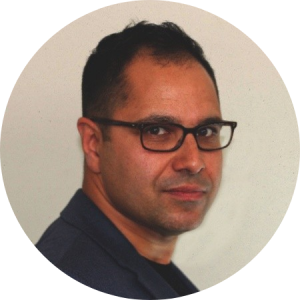 In our latest Members Spotlight Interview, we spoke with Adam Blaxter Paliwala, Director at Technology Blueprint, the engineers of world-class property software services and infrastructure.
Adam discusses how Technology Blueprint anticipates future trends, how they transform their clients' business operations, insights into their property management software, PropCo and how they see their technology evolving…

---

Q: Technology Blueprint (TBL) has over 20 years' experience in PropTech, can you share insights into UK how TBL anticipates future trends and how you apply technology to meet those challenges?

A: There are three drivers that underpin TBL's core principles of knowledge, service and technology: our leadership team, commercial model, and mission statement. Our business has digital lettings in its DNA. The cyclical and process-intensive nature of lettings, property management, and client accounting is a great area to bring technology to bear, but it is complex and multifunctional. This means that it is committed to looking holistically at the business and providing a platform solution. Our ownership structure and leadership team bring a deep commitment to understanding the property domain as well as global technology trends. Delivering our products as SaaS means that, like our customers in property management businesses, we fundamentally understand the importance of long-term relationships.

TBL was founded to bring world-class property software to the UK market, and our founders Mark Howlett and Stuart Ledwich are still actively involved in the business. This commitment drives us to deliver the best possible technology solutions and services. Vik Tara's foresight anticipated the role of Open Source in driving innovation and security in technology, plus, working with open source components keeps us on the cutting edge of global technology trends.

Another important factor is our company culture and long-standing talent. Retention rates in our tech teams are significantly high, which means that we have people with deep expertise in our own products, the domain, and the technologies we use who are passionately invested in researching and developing tech solutions for the property industry.

TBL is all about keeping an eye on the future and our curiosity for innovative possibilities is the motivation that drives us every day, even after 20 years! Privately owned, our investment in R&D has meant that we are able to keep experimenting: spotting a market or regulatory trend or a technology movement and then putting tools in the hands for property people to provide a quality service.

Q: How does TBL help transform clients' business operations?

A: Businesses today rise and fall on the strength of their operating model, and the efficiency and productivity gains brought by technology platforms. This allows different teams and stakeholders to collaborate over business information and processes that are well known.

At TBL we provide holistic solutions that bring all our customer's people, all their processes together onto a single business database. Our investments in web and mobile technologies allow our clients to extend their businesses out to their customers as well as their staff. Operating with a single, well-audited record of truth brings huge advantages in terms of time savings and transparency of service. Adding in critical areas of functionality like document management and communications, and providing rich functionality to all the different platform users through different web-based surfaces supercharges businesses, and prepares the ground for a more dramatic transformation.

We work with our clients to provide them with the tools, and sometimes the ideas, that make business transformation a reality. Our strength is being able to do more than implement piecemeal point-fix improvements to processes and operations: we can empower our clients to conceive of and drive wholesale change in business operations.

Q: TBL is the creator of PropCo, could you tell us more about your property management software?

A: PropCo Enterprise benefits from being in continuous development for over 20 years.

It really is amazing to consider the depth and versatility of a solution that has been refined and improved by so much investment and attention not only from TBL ourselves, but also from our clients, who are welcome to propose and consult on changes funnelled through our ongoing release cycle. This works because we are deeply embedded with our clients: who are bought-in to the relationship and what we can bring in terms of long-term change.

The PropCo core technology connects our clients' teams together on top of a single business database. It manages the full rental lifecycle: from pre-assessment, market appraisal, landlord instruction to marketing, applicant matching, viewings, vetting, contracting, and move in, to deposit management and rent collection, property visits, maintenance and works order management, escalations, ad hoc invoicing, tenancy end, move out, and re-let. Our platform connects landlords, negotiators, property managers, accounts, operations, tenants, third party portals and service providers, contractors, and regulated bodies together.

Developed bespoke for the property industry, it contains hundreds of options and settings, branding and organisational hierarchy and permissions, and a workflow suite that allows for every clients' business to run their own way, all using the same SaaS solution.

We back PropCo Enterprise with enough power in the datacentre with co-located services and disaster recovery provision that provides a baseline 99.7% uptime and service hundreds of thousands of active properties, tens of thousands of user logins each day, and billions of pounds worth of accounting transactions each year. We design, architect, build, operate, manage, and support it all month after month, year after year for our clients' benefit.

Q: How do you see technology evolving at TBL and PropCo?

A: In short, we have been in the market with our core platform and web portals for 2 decades, and mobile apps for nearly ten years now. We continue to work on bringing new surfaces onto the PropCo technology every year. A big part of our client base are large enterprises with their own IT networking provision, so our investments include capabilities for self-service extensions of the platform to connect our clients' customers to the business over the internet. And we are providing a rich integration layer that we see as vital to continuing in our mission to connect property people and their customers through excellent digital experiences, all built upon a resilient and audit-friendly database.
The decade ahead will see more of our next generation of automation tools – digital robotics and machine learning with AI-augmented services. This will enable our clients and their customers to get things done even more simply with a minimum of fuss.

Our technology is built to enhance our clients' and their supply chains' experience. However, it is also important to be ethically aware. We recognise that automation plays a vital role when eliminating daily repetitive tasks that are carried out manually – leading to a streamlined operation and a happier workforce. Technology is not only pioneered for improving efficiencies but also to continually improve everyone's experience.

For our PropCo clients, the changes we are making will make it easier for them to focus on what is important to them: their customer relationships, their business insights, and their operating efficiencies.

Technology is evolving, led by the big four, to make itself invisible to most people: Microsoft has, even since Windows, led the world to think of a computer as a box with things in; Apple has made home computers into appliances; Google has turned the whole internet into a search box, and Facebook has turned your social life into a timeline. All of these powerful forces have put the user experience at the centre of their evolutionary forces: the real work that is being done – managing CPU load and switching between applications, combining components for maximum efficiency, indexing and displaying web content on-demand, linking and connecting people and content – is kept below the surface. For better or for worse, this has changed the role of the 'user' of technology from the all-powerful being of 80s sci-fi classic 'Tron' to the person seeking to 'use' the product or service.

Q: Lastly, where do you see the industry headed in 2-5 years?

A: The PropTech industry is becoming a mainstay of the Property Industry. In this decade, the combination of tech and teams will be established as the default: the fundamental of property businesses operating models.

At the moment, there are so many levers that property businesses can pull – in terms of adopting technology – to derive benefit. As a result, most businesses are not running into the wall that a complex combination of tech choices in an 'expert system' of integrated, part integrated, and un-integrated solutions present to operational efficiency and business growth.

However, in 2-5 years connecting the people, contracts, transaction history, and the money in real-time will be vital. Reliable consolidated systems to hold the record of truth and well-integrated best in class solutions will make the difference between continuing to improve and struggling to progress.

In tech, just like in property, you can always rebuild – but trying to rebuild a property you are currently living in, or worse, around your existing tenants, is something no-one enjoys. It almost always leads to wondering why one did not get the foundations right in the first place.

As time goes on, automation will be a potent force in property services. But automation outcomes depend on data quality: getting your database right, establishing and maintaining a solid and dependable record of truth, is key to the data driven business models of the next decade.

We expect common points of reference such as digital identities for persons, properties, and transactions in the forms of logins, unique reference strings, banking, and ledgers – to become established in the next 2-5 years, paving the way for faster and more consistent digital experiences throughout the property sector.

Choosing the right tech is a vital decision, with non-trivial consequences. All tech is not the same, and just because a particular founder team, marketing campaign, business model, or customer book is attractive does not mean that the technology itself will be the best for you.
Latest News
Member News
In our latest Members Spotlight Interview, we spoke with PropTech Gold Member, David Oates, Chief Revenue Officer at PRODA, an AI-enabled software to automatically capture, ...