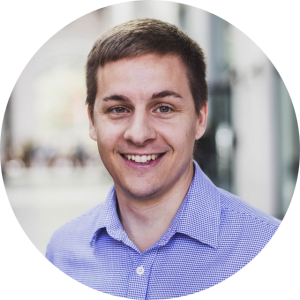 In our latest Members Spotlight Interview, we spoke with PropTech Gold Member, Petr Boruta, Marketing Manager at Spaceflow, a tenant experience platform for offices, apartments and everything in between.

Petr discusses how the technology behind Spaceflow improves productivity in buildings, how they help landlords attract & retain tenants, support communities and what separates them from competitors.
---

Q: Congratulations for being shortlisted for the EG Tech 'Productivity Award'. Can you tell us more about the technology behind Spaceflow and how it improves productivity in buildings?

A: Spaceflow consists of three key areas: end-user mobile app, admin console for property management and community engagement support. The Spaceflow app connects local services, smart building features, and community life for occupiers in offices and residential buildings which improves integration, collaboration and simplifies daily life. The admin console is one-stop shop for every property and community executive. One dashboard makes administration easier and empowers the building management with analytics. The data that the admin console provides is essential for building-specific and portfolio-wide decisions. Our community engagement support helps landlords with seamless onboarding, strategic planning, content, events and data insights.

Q: How does Spaceflow help landlords attract and retain tenants, and can you share more insights into how you support communities?

A: Real estate is coming to an era where digital approach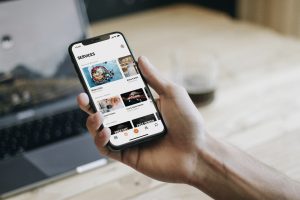 and safety plays an even more critical role and where tenant experience helps landlords to differentiate. That's where we step in to support landlords. The space-as-a-service experience we provide allows landlords and space operators to improve tenant satisfaction through digitalisation and better access to services, amenities, smart building features and community.

Tenants want their space to feel more like a community and expect landlords to facilitate that. Landlords on the other way, don't usually have dedicated roles for this, it's that's why we are here. We support communities in buildings with content, events and facilitating feedback loops. For example, during the pandemic, we kept tenants engaged and informed about the latest updates from their buildings.

Q: How do you see technology evolving at Spaceflow?

A: We are right at the turning point. Tenant experience platform has become an umbrella for everything else in the real estate tech environment, that is why we are putting even more focus now on integrations, so occupiers can truly get everything they need in one platform – from access system to occupancy monitoring.

Q: What separates Spaceflow from competitors?

A: Firstly, we have a horizontal approach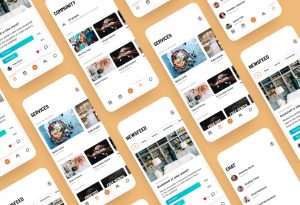 that allows us to collect and connect all needs and functions into our platform. It might be a cliché but we really focus on user-centered design and our clients and prospect really value the user experience and easy-to-use interface.

Our Community Engagement support services make the difference: our support in onboarding, engaging and continuously enhancing the tenant experience is key to satisfaction of clients and users.

From the start, our global approach: currently we are active in 15 markets and support 19 languages, which also means anyone in the world can start their Spaceflow app profile from our website, without going through demos and complicated set-up process.

Latest News
Member News
In our latest Members Spotlight Interview, we spoke with PropTech Gold Member, David Oates, Chief Revenue Officer at PRODA, an AI-enabled software to automatically capture, ...