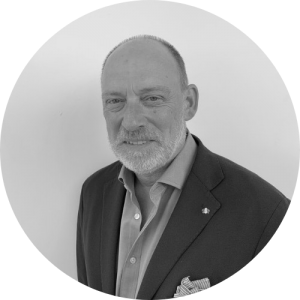 In our latest Members Spotlight Interview, we spoke with PropTech Gold Member, David Oates, Chief Revenue Officer at PRODA, an AI-enabled software to automatically capture, standardise and quality check rent roll data.

One year since their launch, David shares their significant milestones, insight into their recent partnership with ING and what we can expect to see from PRODA in the near future…

---

Q: PRODA is an AI-enabled software to automatically capture, standardise and quality check rent roll data. Can you tell us the problem you are solving?

A: One of the most commonly recognised issues in the CRE space is data accessibility and quality. The core data set is the rent roll, which is usually in different formats; potentially error-strewn and stored in a myriad of locations, all of which leads to resource-intensive management processes and the risk of inaccurate assumptions. PRODA ingests that rent-roll data; standardises and validates it and then exports it into any desired format. This can then be used for input into other systems or for dropping into underwriting models. We have seen productivity enhancements of up to 95% within our current client base as a result.

Q: You recently announced PRODA had entered into the procurement phase with ING following a successful proof of concept. Can you share more insight behind what this partnership involves?

A: We are delighted to be working with ING. As one of the leading banks in the Real Estate Finance market, ING are planning to roll PRODA out to streamline and improve their loan evaluation and management processes. We are also looking at other ways to work together to make the customer engagement process even better than it already is.

Q: It has been a year since the launch of PRODA, can you tell us of any significant milestones or breakthroughs along the way?

A: It has been an incredible year. We have added multiple features to the product; secured agreements with some of the industries' biggest players such as Tristan, HIH, Intreal and ING; built partnerships with complementary organisations including Coyote Software and easol and of course, grown our team significantly. In spite of the COVID-19 crisis, we look back on our first full year as a huge success which exceeded all our expectations.

Q: Can we expect to see any exciting developments or new products in the pipeline at PRODA in the near future?

A: We are, as you would expect, constantly striving for the continuous improvement of PRODA. Our main focus in the short to medium term is in 3 core areas, namely interconnectivity between the ecosystem, which will allow for more efficient sharing of data between partners; enrichment of the rent roll data in areas such as risk and finally, improved visualisation capabilities so that our clients can get maximum value from their data.

Q: Lastly, where do you see the industry headed in 2-5 years?

A: Whilst many things were stalled in 2020 as a result of the COVID crisis, I still believe the industry will come out of this stronger than ever. Events of the last 8 months have pushed Digital Transformation to the top of many CEO's agenda's, and this will only lead to opportunity both for the real estate firms and the PropTech businesses. The next 12 months may be challenging as the knock-on effects of COVID disrupt the market and this may lead to some consolidation and change in the PropTech space, but for those companies that can demonstrate real value to their clients with solutions that solve real problems, the future is very bright indeed!