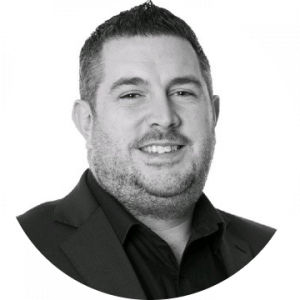 In our latest Member Spotlight Interview, we spoke with Stephen Moss, Founder & Managing Director of Sourced, the UK's largest property investment group.

Stephen shares insight into how property investment has changed through the use of technology, Sourced's latest app innovations and the various support and training that they provide to their investors…

---

Q: Sourced work with property investors around the world to help identify, structure & finance property investments. What makes Sourced competitive compared to traditional ways of real estate investment?
A: There is a lot more to property investment than simply purchasing a property that will generate rental income. You need to choose your investment strategy based on the area, assess properties carefully, make sure there is enough money at the end of the deal and that's just the early days!
As an investor myself, I realised that many property training courses leave people full of theoretical approach, but no 'aftercare' to help them make it work. That's why I launched Sourced Franchise, which combines training and ongoing support, access to an investor database and many other business resources.
After a year or two, we realised that we needed a way to fund larger projects for franchisees, facilitating their growth. So, we launched a peer to peer platform, which has been continuously achieving a 100% repayment rate and each project we launched was 100% funded. To add some more numbers, in 2020 alone we funded £10,000,000, which was only the 2nd year since the
platform was launched.
We've created an ecosystem for our franchisees, in which they can pursue the property strategy they want and get full support from the head office. Rent to rent, new build development, HMO, flips or deal trading, to name a few: we'll train you and then work with you to ensure you succeed. Basically, Sourced offers a property business in a box, allowing you to achieve far higher returns compared to building a property portfolio from scratch.
Q: Sounds like you've disrupted the industry with the franchise and continued to evolve the package to remain competitive. Do you have any big projects coming together at the moment?
A: This month, we launched a bespoke property lead software, which pre-qualifies property deals and then sends only profitable opportunities to our franchisees. It's a game changer in terms of property lead generation, as we have tried many different providers in the past and eventually decided to take the matters into our own hands.
Something that I am equally excited about and the team has been working on for months now is our brand new app. The Sourced Property Investment app is launching on the 1st of September and has been designed to take the hassle out of property sourcing. Every day, we will load new deals sourced by our nationwide network, each matched with a strategy and presented with additional due diligence. We've added a fun element to it, where you can swipe to save your favourite properties. Make sure to check it out next week!
Q: How has the property investment process changed and adapted to the restrictions caused by the pandemic?
A: Digital adoption has accelerated massively since the beginning of the pandemic. A lot of processes have been digitised, such as virtual property viewings and attending meetings online. At Sourced, we increased the amount of digital content we were creating for franchisees, to help them out with spotting opportunities among the seemingly unstable market.
While the digital adoption has been positive, there have also been challenges. We've experienced shortages of materials and staff, which created delays on a few of our projects.
Q: Are Sourced taking any steps to mitigate the environmental impact of unsustainable investments?
A: We are currently putting together a new training course, which specialises in modern methods of construction. They can reduce the cost by up to 60% and shrink the time on site by around 50%, while being a lot more environmentally friendly. We are proud to encourage our franchisees to utilise more environmentally friendly processes.
Q: What would be your advice to new-coming property investors?
A: Firstly, there is a lot more financial gain in property if you are willing to look for alternative solutions. For example, you could buy a 4 bedroom house and rent it out for £1,300 or you could convert it into 2 flats, do a title split and make around £50,000 profit. You will probably need to invest in some training initially, but once you know what options and finance you can utilise, you will see opportunities where others see unsellable homes.
Secondly, you need to think about your cashflow and building a pipeline of projects. Start with small projects and work your way up, gaining experience. You could start with deal sourcing, while working on flips and then gradually move to conversions and new build. Recently, I've seen a lot more rent to rent properties being taken on by our franchisees, which top up their monthly cashflow while they work on larger projects.
Meet the Sourced team at their upcoming Yacht Event: Rent to Rent Foundations + Networking in London.