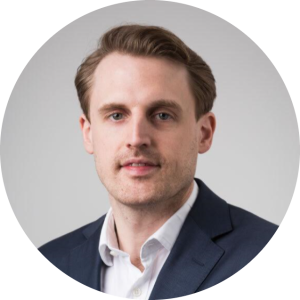 In our latest member's spotlight interview we spoke with Peter Bredthauer, CEO of PRODA. Peter shares the success story of PRODA including latest investments, challenges it's faced including staying afloat during and throughout the pandemic, future prospects and more.
Q. PRODA recently announced their $8m Series A fundraise, what does the future look like after this investment?
A. We are thrilled to have closed our recent Series A fundraise, which was backed by major investors, including JLL Spark, Blackstone, ING Ventures and Concrete VC. We will be using the funds to continue growing our team, as well as to further expand the functionality of our product, which is the go-to centralised hub for transforming property data from a headache into a valuable asset.
Q. How long did it take to complete the funding round and what advice would you give to startups seeking investment?
A. Including planning and some early discussions with investors, all in all, it took us about six months to complete the Series A funding round. My biggest piece of advice for start-ups seeking investment is to be conscious, from the start, that you are entering into a long-term relationship with your investors. It's not just about numbers and valuation, you must also make sure that your investors are the right cultural fit for what you are trying to achieve, and that you enjoy working alongside them.
Q. PRODA understands challenges and solves them, what are some of the biggest challenges you've encountered and how are the solutions benefiting customers?
A. In the past decade, productivity gains in the real estate industry have been very modest when compared with the fast pace of technological innovation in other business sectors. Real estate is the largest asset class on the planet and yet, it still lags behind when it comes to technological innovation. Technology uptake has been slow, data is often lost or underutilised, and most processing, conversion, reporting and analysis tasks are still done manually.
We believe that the data itself lies at the heart of the issue. Real estate data comes in endless different formats – a consequence of the profound heterogeneity of assets, asset classes, countries, strategies and players in the industry. The absence of a market standard for defining and exchanging data prevents the efficient processing, analysis and sharing of information, and hinders technological advancement in the industry.
Automating the process of capturing and standardising data, is ultimately what holds the key to true productivity gains. This is why, at PRODA, we are building Machine Learning enabled software that can convert any rent roll input format into any required output format and create reports and analysis in seconds to provide accurate, useful and in-depth insights into property data and empower data-led decision-making.
Q. During the pandemic, it was very difficult for companies to stay afloat. How was PRODA affected and what advice would you give to companies that struggled?
A. I think the biggest impact we noticed was longer sales cycles in the first half of the year when the pandemic hit. Companies needed to figure out how to work remotely before onboarding new technology. However, we do believe that, viewed as a whole, the pandemic contributed to a greater openness of real estate companies toward technology. In particular, real estate companies that had all their data standardised and error-checked in one place had a huge advantage when they needed to make quick decisions.
My advice to other companies operating in the post-pandemic marketplace, is to watch their burn, try and figure out what works quickly, double down on it, and stop doing things that do not deliver.
Q. How do you envision online proptech solutions evolving in the next five years and how will PRODA stay above the competition?
A. I think that we are still in the early stages when it comes to technology in the real estate industry. I see PRODA as a company that is laying the foundation necessary to unlock the full potential that technology can bring to the property market.
About PRODA
PRODA are building AI-enabled software to automatically capture, standardise and quality check rent roll data. It's goal is to empower real estate professionals to quickly gain actionable insights from their data and use software more effectively. The commercial real estate industry relies on rent rolls as the core data source, but these are frequently inconsistent, inaccurate and inaccessible, posing challenges for real estate professionals. Through automated data standardisation, PRODA can increase efficiency and much more.