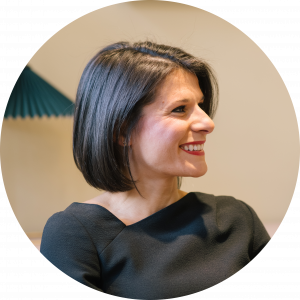 In our latest Spotlight interview, we spoke to Stefania Ponzo, Partner at Pi Labs. Pi Labs is a first venture capital platform investing exclusively in early stage ventures in the property tech vertical. Pi Labs was founded to become the centre of the property innovation ecosystem in Europe with the vision to identify, mentor, invest in and accelerate high-calibre start-up ventures who have the passion and ability to create scalable businesses that will disrupt the property industry.
Stefania discusses the industries that Pi Labs' portfolio companies are innovating in, top tips for for tech entrepreneurs hoping to scale their business, what the future looks like for Pi Labs, as well as other interesting nuggets.
---
Q:Tell us about Pi Labs and your role at the company
A: Since launching back in 2015, Pi Labs has been at the forefront of transforming the real estate sector through innovative technology solutions with the aim of creating a positive impact on our physical environment for people businesses and communities. We work with innovators who are transforming our relationship with the built environment and the visionaries in the property industries who want to be part of that change. We are committed to long-term partnerships, investing in startups from pre-seed to Series A as well as follow-on investments in later funding rounds too – we want to be there through every step of the journey if we can. We currently have a global portfolio of more than 60 companies which we're aiming to grow to over 100 by 2025; our founders come from across the world, covering more than 30 nationalities between them.
I joined Pi Labs as a partner in March of this year with the exciting task of managing our growing portfolio. In my role, I work closely with our founders to ensure they have the strategic, financial and commercial support to enable them to succeed on a global scale.
Q: Which areas are Pi Labs' portfolio companies innovating in?
A: Our portfolio companies address a very diverse array of challenges and opportunities in the physical world, such as the future of work, development of the metaverse, increasing ESG requirements and construction site planning and procurement uncertainty. The technological solutions they develop are equally broad ranging from digital sustainability measurement tools and virtual reality workplace training to smart construction software and AI technologies to analyse building drawings' data. Notable Pi Labs alumni include Generation Home, a mortgage lender built for first-time buyers, by first-time buyers, and LandTech, a platform that uses data analytics to help real estate developers source and due diligence development opportunities.
Q: What are your top tips for tech entrepreneurs hoping to scale their business?
A: Scaling-up requires the right product, people, and process in place. Using an analogy with buildings, successful sustainable businesses are the ones built on strong foundations, with governance and scalability in mind since the very beginning.
In terms of product, it's crucial for entrepreneurs to ensure they have achieved product-market fit with their product and initial market, and to be laser focused on the product development – sales – customer feedback loop. People-wise, make sure to invest in employees and build a diverse team at all levels, starting from the board and C-suite. Set a clear vision for your culture and strive to maintain it as you scale; scaleups should think carefully about their employee onboarding strategy as this is the best opportunity to share the company vision, embed the core values, and make sure that new hires are a perfect fit. Additionally, think strategically about who is on your board, as good governance is critical to long-term business success and maximising values for all stakeholders.
Streamlined, efficient processes are key to achieving scale and mean the company can maintain quality control and complete things quickly. They keep the company moving forward, providing clarity and alignment to a growing team. As such, establish clear digitised processes, make information readily available from anywhere, and move on from reliance on one-to-one communication for anything important. Investing in backbone functions like finance and operations will help ensure the business can function at scale and that decisions are taken with profitability and product economics in mind.
Finally, learn the importance of prioritisation and delegation: make the business workable without you. From the start, create a system of leadership that enables delegation and distribution of decision-making throughout the organisation. When founders can focus purely on growth, the company keeps its edge and can continue to innovate.
Q:How does the Pi labs platform help companies achieve scale?
A: Our companies benefit from access to an unrivalled ecosystem of global tech and real estate professionals, advisors, venture partners, mentors, investors, and founders. We pride ourselves on the relationships we form with our portfolio companies . We know building a business from scratch can be an exhausting and lonely process. Luckily as part of our ecosystem, our founders can not only count on our team for support but also Europe's largest PropTech community. There is always someone to help. And we really mean that – we only invest and partner with companies where we unequivocally believe we can add value and support the founders and their team. Our platform doesn't just provide the support to help companies achieve scale and financial backing though – we are also doubling down on support to encourage resiliency and longevity in founders and employees to ensure our portfolio companies have a long-term, sustainable impact.
Last but not least, we run an annual 16-week Growth Programme to help propel forward and nurture early-stage startups that we believe can best capitalise on the growing opportunity and address the sector's most pressing needs. So far, the programme has proved to be an incubator for success for our start-ups, with 70% of last year's cohort having raised capital to grow.
Q:What can we hope to see from Pi Labs in the future?
A: Looking ahead, we are planning increased and more structured efforts towards supporting our founders with the most critical challenges they face when scaling a business internationally. This includes hiring talent, strengthening finance functions, building sustainable sales models, and accessing networks of top-rated advisers globally. Other key areas of focus include leveraging our network of talented founders, ensuring cross-learnings and building a strong alumni network.