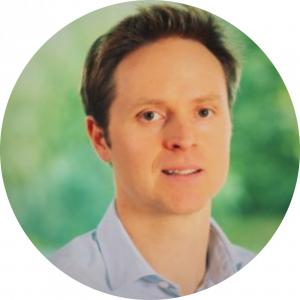 In our most recent spotlight interview, we spoke with Simon Davis, Nimbus Maps Co-Founder and CEO. Nimbus Maps is a comprehensive property information platform used by thousands of UK investors, developers and property professionals. It helps users to find on–and–off-market commercial and residential sites, assess site viability and connect with owners using accessible, intelligent data on 30 million+ UK properties – all in one place.
Simon discusses the secret behind their success, how they help investors and property professionals understand the need for Nimbus Maps, what makes what they offer so unique, as well as much more.
---
Q: Nimbus Maps has been described as the fastest growing PropTech software in the UK, what is the secret to your success?
A: I think we can attribute our success first and foremost to the fact that my brother and I have actually walked the path that most of our customers are facing. On top of this, we have a wealth of experience as property professionals, from investment to consultancy, meaning, we have an in-depth understanding of the issues that our customers need to overcome, as well as the solutions they need to support them in their property problem-solving.
Further to this, we became a customer-centric business quite early and made sure not to pigeonhole ourselves into one property market niche. My brother and I have always wanted to democratise not just the information but access to the market and that has resulted in a broad and large customer base. Our mission is to help people succeed in their property investment and development goals.
Q: How do you help investors and property professionals understand the need for Nimbus Maps?
A: We have invested heavily in training, both online and in person. We are in a market that isn't necessarily looking for tech so we must create the demand by letting them know what tech can do for them and how it is likely to make their workstreams so much better than not using it.
Many property entrepreneurs are still taking a very manual approach, and we want to educate them on how they can be more efficient in terms of site finding whilst being kinder to the environment and mindful of Covid restrictions. Nimbus Maps has made it possible to pre-qualify opportunities saving on fuel and miles of unnecessary travel, an especially important feature during the lockdown. We found that even after restrictions had been lifted, customers still opted to stick to Nimbus Maps to qualify their sites as the platform allows users to access a rich set of property information far greater than can be seen from the road.
We have also worked hard to create free resources (such as our E-books ) and weekly education opportunities through Webinars where we partner with a wide range of companies with different areas of expertise (eg Brickflow and CrowdProperty – finance, Cornerstone-Tax) to ensure that we can provide property entrepreneurs and Nimbus Maps users with a holistic and wider understanding of how to efficiently reach their property goals using Proptech.
Q: Nimbus Maps boasts that they are the only tool to provide such comprehensive property data. What has made it such a unique tool?
A: From our extensive experience as property investors and developers ourselves, we see land and buildings without any bias. What do we mean by that? Well, a build is a build – but what you do with it is dependent on the planners, values, demand, etc. Many solutions may only focus on residential land or commercial offices, however, at Nimbus Maps, we uniquely cover both land and buildings, commercial or residential, which no other solution does.
Further to this, we recognise that property entrepreneurs will have different goals and therefore will have unique needs and strategies to pursue these goals. For example, a person pursuing HMO's will have quite different search requirements than somebody pursuing Commercial Conversions. Our Elite+ and Elite Max packages cater to these specific property goals and highlight specific and tailored strategies for different kinds of developers and investors, making the process of site finding more efficient than ever before.
Also, the fact that my brother and I have such a wealth of experience in the industry has had an impact on the effectiveness of Nimbus Maps. We understand the problems that developers and investors face, and the data and information they need. We can really keep our own experiences in mind when creating and translating these solutions into technology.
Q: How has Nimbus Maps adapted to the evolving needs of clients post-Covid?
A: When new planning orders came out last year, such as Class MA (mercantile to abode) we immediately created a dataset to support the industry to find them.
During the pandemic, a pivotal innovation at Nimbus was the launch of the new Elite+ product in September 2020. This product offered a series of neatly packaged and sophisticated property strategies made available within the Nimbus Maps platform itself, making the platform experience more tailored to our user's needs.
Nimbus developed and fast tracked the strategies in just 4 weeks, created from decades of property experience with the intention to provide a solution to a marketplace that needed virtual support during multiple national lockdowns whilst evolving with current property trends and legislation. For example, amongst several new software updates, the team created a strategy to coincide with the launch of class MA in August 2021, hugely satisfying consumer appetite and saving customers time and money.
The launch of these strategies meant that Nimbus had created a fast and efficient approach to find opportunities. Further to this, Nimbus had adapted to the pandemic restrictions, reducing the need for property professionals to physically scout geographical locations – a laborious process even pre pandemic, so overall saving customers valuable time with the platform.
In effect, since we have all the datasets necessary, we could create a "development appraisal" for every suitable property which allows our customers to be very targeted with their searches and hence very successful in unlocking the opportunities.
Q: Do you see Nimbus Maps embracing the Metaverse in coming years in order for your clients to assess developments and possible ventures more thoroughly?
A:We always had a vision that people would be able to walk the streets, see a building or plot of land, and augment what they were looking at with all the data they needed there and then consider it further. We are a technology-forward and data-focused company and have invested heavily in AI and machine learning to provide our users with data sets that will be game-changing. Although we don't have any specific plans regarding the metaverse currently, we remain extremely excited for the opportunities this will bring to PropTech and are committed to ensuring our customers have access to the latest in PropTech data and technology.