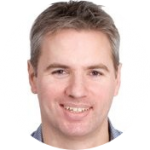 In our latest Members Spotlight Interview, we spoke with James Shannon, Chief Product & Technology Officer at essensys, a global leader for delivering the digital services and office experiences that occupiers demand.

James shares insight into the four key pillars to their platform, the launch of their brand new Flex Services Platform designed to deliver next-generation workspace experiences and what separates them from competitors…

---

Q: essensys is powering the world's largest community of tech-driven flexible workspaces. Can you share insights into the technology behind your flexible workspace software?

A: The Flex Services Platform is built on our private network and cloud infrastructure that's been powering over 20m square feet of flexible workspaces over the last 15 years. The platform builds on this to provide all the technology needed in the post-Covid world to deliver next-generation, seamless flexible workspace experiences across commercial real estate.

There are four key pillars of our platform.

The first is our secure digital infrastructure. We've created something which can deliver physical access control, digital signage and the ability to book, tap and open rooms with a smartphone, to name but a few of the features. Amid the current concerns around social distancing and the spreading of bacteria, touchless experiences like the ones we provide have become a big topic.

The second pillar is space management. The focus is on effective space set-up; we give customers the ability to create a digital twin or a digital representation of the physical spaces across their estate of buildings – be it anything from the buildings, the floors, to the meeting rooms, desks, event spaces and suites.

The third pillar is flexible operations management. This is about the automation of everything from booking and availability to contracts and leases. We're not reinventing the wheel – we're integrating with best of breed platforms, rather than asking customers to displace all of their existing investments and bring us in to do everything.

The final pillar, is occupier experience. It is about compiling the capability of the other three pillars into an experience via a mobile app or web portal that allows enterprise customer employees or normal tenant occupiers to seamlessly move through the buildings, consume services, and touchless interact with the physical space in a very seamless and intuitive way.

Q: Congratulations on the launch of your new product! Can you tell us more about your new platform and what problem(s) you are solving?

A: The Flex Services Platform was specifically designed to solve the unique challenges of setting up, operating and scaling flexible workspaces – its launch couldn't be timelier. The global pandemic has reset workspace expectations, and as a result flexible workspace providers and landlords are gearing up to respond to occupiers' rapidly evolving demands. To effectively attract and retain occupiers, they need to not only ensure today's needs are met, but also anticipate what the office of the future will look like.

Delivering on this however, brings complexity and risk. Space providers need to be wary of uncontrolled costs, or disparate and disconnected systems – all of which impede profitability and the occupier experience. That's why we've been hard at work building our Flex Services Platform that removes these complexities, is built for future innovation and gives you all the technology required to deliver next-generation workspace experiences.

Q: What separates essensys from competitors?

A: While other technologies may give you a piece of the puzzle, the Flex Services Platform provides secure digital infrastructure, effective space setup, seamless operations and mobile-first occupier experiences. All underpinned by the proven capabilities of our scalable and resilient private network and cloud infrastructure.

It allows the most ambitious operators and landlords to streamline their digital infrastructure and core processes to maximise insight and profitability, and flexibly adapt their spaces to meet market demand. It enables effortless user journeys between technology infrastructure and space operations as well as delivering the best occupier experiences, all in a single platform – which can't be found anywhere else.

Q: Lastly, where do you see the industry headed in 2-5 years?

A: Firstly, I anticipate that digital infrastructure will evolve to provide even greater real-time insight into occupancy and cost control. This will be achieved through the use of highly integrated people counting and environmental sensors.

Secondly, to embed great occupier experiences across as much space as possible within our buildings, I believe we'll see an extension of platforms to the network edge through the use of Internet of Things (IoT) devices and native smartphone integrations.

Finally, there will be a growing requirement for a seamless Enterprise customer experience. Staff will need an easy way to access space booking and availability in an increasingly distributed workplace and will need to access their licensed spaces in a seamless, intuitive way.