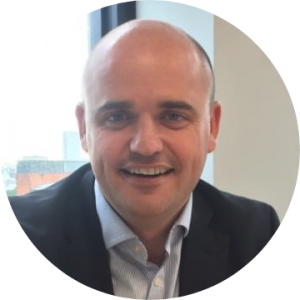 In our latest Members Spotlight Interview, we spoke with Phill Oliver, Chief Business Development Officer at Excell Group, an award-winning provider of bespoke managed communication services, delivering and supporting connectivity, cloud and communication solutions for UK businesses.

Phill shares insight into the problem they are solving, how they create competitive advantage for clients such as British Land and how their recently launched Excell Virtual Office connects hybrid and remote workers with cutting-edge cloud technology and market-leading unified communication solutions…

---

Q: Excell Group is an award-winning provider of bespoke managed communication services. Can you tell us more about the technology behind your solution and what problem you are solving?

A: Excell Group delivers fully managed technology solutions for landlords via our privately-owned core network. Our expertise ranges from fibre connectivity and high-density Wi-Fi to smart building technology (including space utilisation, wellness, and safety solutions).

The operational reality for businesses today is defined by uncertainty – and agility is critical. With over 28 years' experience, Excell has overcome the continuing challenges that arise from providing high-capacity connectivity in densely populated properties. Our managed solutions are designed to enable customers to roam freely across multi-site estates, whilst empowering landlords with flexible technology solutions that can be adapted to meet the demands of the space.

Our main goal is to take away the pain from technology to create seamless experiences that form the backbone to every business' daily operations. We do this by combining software and people to deliver exceptional customer service for both landlords and their customers.

Q: How does Excell Group create competitive advantage for clients, such as Workspace Group and British Land?

A: Our approach is unique in how we create bespoke solutions based on a deep understanding of each landlord's requirements and their customer needs.

Based on those exact requirements, we offer a premium, managed service from design and delivery to day-to-day customer care. By providing market-leading connectivity and dedicated onsite support, our service is focussed on reducing operational burden and attracting higher-revenue customers. We even go the extra mile to provide a dedicated, consultative service to meet any specific technical, security or auditing requirements, with an onsite team on day-one to ensure a seamless onboarding process.

We also provide landlords with the agility to adapt quickly and at reduced costs. Landlords need to be able to quickly react and modify spaces to meet changing customer demands. For instance, we are currently seeing traditional, vacant office units being altered into collaboration hubs and event rooms being transformed into co-working spaces. Excell's expertise ensures the digital infrastructure can grow with the future in mind, whilst remaining flexible to meet the technical demands of the space at that moment in time.

Q: You recently launched Excell Virtual Office, an end-to-end solution that has the power to bring together an entire organisation. Can you tell us more about what this initiative involves?

A: How we work has changed. Being able to talk, collaborate and share with colleagues, customers, and clients wherever you may be, can determine whether your business survives and thrives. We need to think beyond working from 'home' or in 'the office' to allow workers to move fluidly between different locations, connecting with dispersed teams across multiple devices.

Excell Virtual Office connects hybrid and remote workers with cutting-edge cloud technology and market-leading unified communication solutions. It includes everything from keeping customers and their data safe from cyberattacks to collaboration tools and remote connectivity solutions to ensure customers can collaborate seamless. We believe that no matter where customers are doing work, they should have the same amazing experience across all devices.

Q: How do you see technology evolving at Excell Group?

A: We will continue to adapt to changing demands and adding value to our customers with increased agility. Fibre and wireless connectivity will remain a crucial part of our offering to support the roll-out of 5G technology and futureproof the infrastructure for Smart Buildings. We are also continuously developing our own smart IoT solutions with focus on sustainability and user experience to drive cost reductions for our partners and improve overall performance.

Q: Lastly, where do you see the industry headed in 2-5 years?

A: The property sector is currently experiencing monumental change. The events of 2020 have enforced digital transformation in the industry, which will lead to opportunity for both real estate firms and PropTech companies. The biggest shift which will impact the industry is the shift to hybrid working, as the workforce shifts away from working solely in the office to working from home, co-working spaces, cafes, and collaboration hubs. The companies which are early adopters of technology will be at a significant advantage and well equipped to meet the challenges this brings. Agility is key as the property sector evolves with the changing demands of its customers.