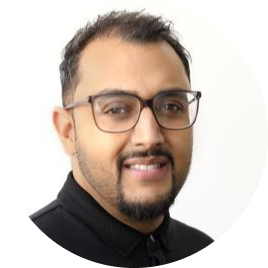 In our latest Spotlight interview, we spoke with Kuflink CEO, Narinder Khattoare. Kuflink is a Peer-to-Peer Investment platform, with the purpose to connect people to financial freedom. Kuflink co-invests up to 5% in every deal that goes onto the platform and is renowned for their bespoke Auto-Invest system. 
Narinder shares insights into Kuflink's business model and on how he sees the uptake of peer-to-peer lending changing in the coming years. He also discusses challenges Kuflink faced during the pandemic, the impact the Auto-Invest system is having on the industry, and gives advice to other PropTechs hoping to give back to their local community. 
---
Q: As an award-winning company at the forefront of alternative lending, how has Kuflink's business model evolved over time and how has it been impacted by the pandemic? What has led to its survival and success? 
A: We moved to P2P funding in 2017 and it has been highly successful for us, our investors and customers. We are better able to match the demand for funding with the number of retail investors looking for projects in which to put their money. Part of our success is down to a very simple philosophy. We only place projects on our platform on which we have done complete due diligence, we invest up to 5% of own funds* alongside our investors to show that we are committed and we, unlike some off our competitors, do not exaggerate potential gains and finally we deliver what we offer. Not one investor has lost money with us since we launched.
We were not immune to the pandemic and some investors needed to pull out their money. We managed those withdrawals without having to close our pipeline and it is a testament to how those investors felt about Kuflink because the majority have returned as active investors.
*On Select Invest option
Q: What is your USP and how do you continue to differentiate from your competitors?
A: We are committed to retail investors. Many of the leading ( in terms of size) P2P platforms have for one reason or another, decided that they could not make it pay. Kuflink prides itself on its support for individual investors with sensible returns while helping to fund today's development projects and those requiring short term funding.
Q: What projects is the Kuflink Foundation currently looking to support over the course of the year, and what impact are such actions having? Do you have any advice to PropTechs wishing to follow a similar path in supporting local causes?
A: The Kuflink Foundation was founded in 2008 and works closely with Kent County Council and Gravesham Borough Council to provide much needed education, health and sports initiatives. We're proud to have provided local organisation, The Gr@nd, with a town centre HQ free of charge for almost a decade now, from which they deliver truly amazing services to enrich the lives of young people across Kent. We have also worked with national charities including The Princes Trust, Demelza House and The Martin Roberts Foundation.
Businesses that support local and regional causes and initiatives benefit hugely by giving back to the community and building relationships. By harnessing the energy of our workforce in our charity work, we have received great benefits in terms of employee engagement.
Q: How do you see the uptake of peer2peer lending versus traditional fundraising changing in the next 5 years, and where do you see the industry going? 
A: Much will depend on what the regulatory authorities decide in respect of future compliance guidelines, particularly for us as a P2P lender set up to deal with individual investors. Regulator concerns over ensuring that those customers are fully aware not just of the returns but also the potential downsides and have the necessary knowledge and understanding to recognise and weigh up the risk/reward equation, potentially could make fund raising for our lending more challenging in the medium term.
The wider P2P industry however, is currently in a strong position. Leaving aside the current economic uncertainties exacerbated by the Ukraine conflict, funders are comfortable with the P2P model and it will become an even stronger sector and a very viable alternative to more traditional direct lender funding routes.