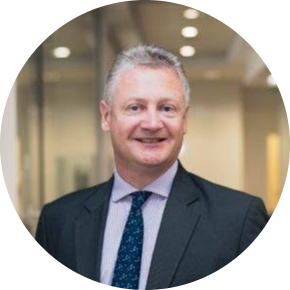 In our latest Members Spotlight Interview, we spoke with Simon Reid, Co-Founder & Director at DARVIS UK Limited. DARVIS is a software technology company that uses computer vision and Artificial Intelligence to make organisations more efficient and productive. By simplifying & automating processes, Darvis turns the real world into useful data.
Darvis does this using an AI powered computer vision-based digital twin for processes – intelligent, autonomous AND GDPR / CCPA compliant.
Darvis is active in the USA and Germany and is now actively rolling out in the United Kingdom.
Simon shares insights into the AI technology solutions they use in the healthcare and logistics industries, the wider benefit of this technology for property professionals and his predictions for the PropTech industry in the next few years…
---
Q: DARVIS provides a number of technology solutions for the healthcare and logistics industries. In what areas has Darvis made the most significant impact on these industries?
A: We are only just scratching the surface of what our technology can deliver!
In healthcare we are helping to create the digital hospital of the future through process automation such as asset tracking and inventory management. Believe it or not, large assets such as beds can go missing in hospitals, or there is never a clean, available bed ready when a doctor or nurse needs one! Darvis eliminates this issue by identifying and tracking individual objects and sending automated alerts to operational staff to ensure they have what they need, where and when they need it.
In logistics, the growth of e-commerce and online delivery has fuelled an explosion in the demand for logistics warehousing. Darvis works with operators to provide a visibility layer within warehousing, using computer vision and AI, to increase operational performance, reduce inefficiencies within process flows and therefore increase returns on investment.
Q: With the pandemic putting a major strain on the healthcare industry, what role has Darvis played and how have you adapted the business?
A: Immediately the pandemic hit we knew we had to contribute to the global effort with our technology. The opportunity came immediately in March 2020 when a German hospital client (Asklepios Hospital Group) asked Darvis to create an automated PPE hygiene compliance solution for their hospital staff which did not require additional human resources. So within four weeks we developed the Rapid Hygiene Check (RHC) whereby we pre-loaded our technology onto an iPad tablet to scan for typical PPE such as gloves, mask, headgear, gowns etc.
This not only creates a check for the staff member, but provides valuable compliance data to hospitals for their operational management. Pharma, life sciences and biotechnology companies can also benefit from this system for access control and hygiene compliance before staff enter Clean Rooms, for example.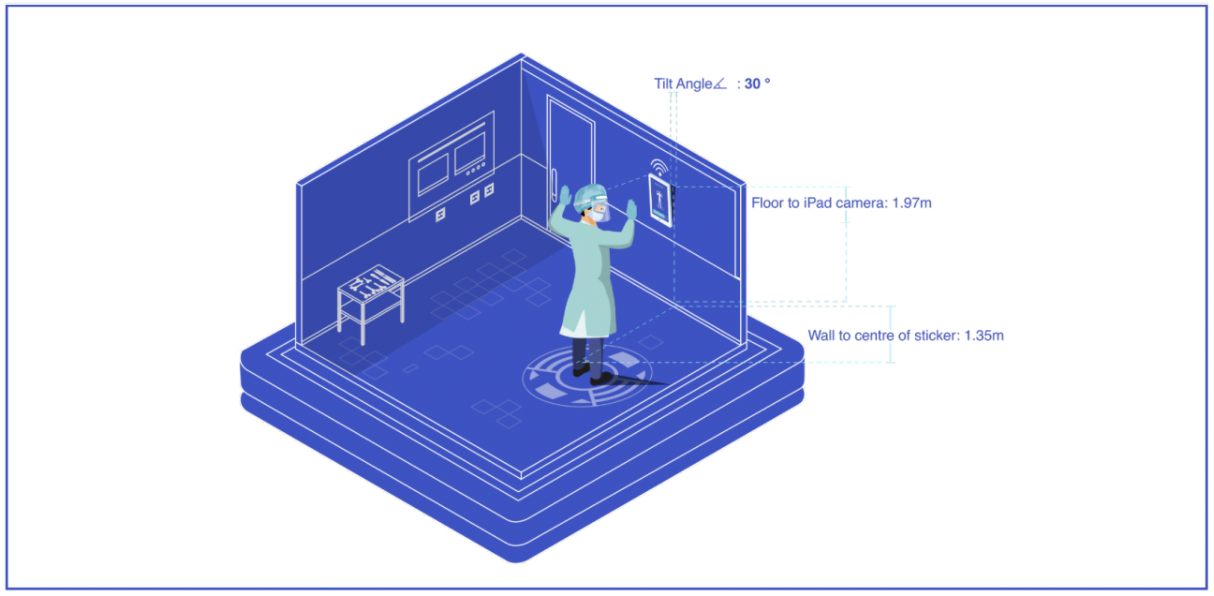 Q: Darvis has recently entered the UK property market, how can the technology be applied for property professionals?
A: All urban environments can benefit from the Darvis computer vision technology, be it a shopping mall, office building, warehouse or construction site. Our technology provides that unique visibility layer that alternative technologies (such as RFID or Bluetooth) cannot deliver.
In a shopping mall, for example, we have trained our AI to identify handguns, so should someone pull such a weapon our technology would automatically identify the threat and send automatic notifications to on-site security as well as off-site security services.
In offices, our computer vision could track cleaning and security protocols in the post-Covid environment, and integrate with Building Management Systems to provide the visibility layer for access control and other functions.
So if you are an institutional owner of property, or a developer, asset manager, facilities or operations manager in the industry, the Darvis technology can deliver substantial efficiency gains and hence returns on investment.
Q: Darvis uses an AI powered, computer vision based digital twin. What are the benefits of using this technology for the property industry?
A: Digital twin technology ensures privacy compliance so that individuals in hospitals, offices or any urban space in which Darvis technology is deployed, will not be recognised. Benefits include GDPR compliance, enhanced productivity within real estate assets, added hygiene standards and compliance and overall higher asset performance for tenants and landlords alike. Insurance companies love us too!
Q: Lastly, where do you see the industry headed in 2-5 years?
A: PropTech is gaining momentum across the property and construction industries, and this will accelerate and gain broader adoption amongst industry players in the next 2-5 years. Computer vision, AI, the Internet of Things and all of the other applications that make up the Digital Economy will play an increasingly central role in the years ahead, and the early adopters stand to gain competitive advantage over those less inclined to adopt such technology.