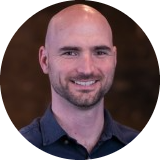 Trevor Stunden, CEO & Co-founder, Kettel Homes
Kettel Homes, the rent-to-own platform empowering first time buyers, announces that is has been backed by Nationwide Building Society and the Fair by Design Fund, to launch the UK's first open market rent-to-own programme for first-time buyers who are not able to access traditional home financing.
The most recent English Housing Survey found that young people between the ages of 25-34 have seen a 25% decline in homeownership rates compared to 20 years earlier, despite 48% of first-time buyers saying homeownership is more important as a result of the pandemic.
Kettel's rent-to-own programme provides institutional property investors access to existing stock in the underdeveloped single-family rentals market. Kettel's initial fixed three-year rental term provides a stable return, while enabling investors to build a long-term PRS portfolio with any properties that the customers decide not to purchase.
Kettel purchases existing freehold single-family homes between £125k – £400k outside of London, making up 47% of all transactions in 2021 based on Land Registry data. Kettel's appeal to sellers is that it is a professional cash buyer who can move quickly and provide certainty on the transaction.
For first time buyers, a minimum deposit of 2% is required to purchase the home they want to own. Kettel then rents it back to them at market rates while they save for a deposit, build their credit and expand their affordability.
By fixing their rent, savings and future purchase price from the beginning, Kettel creates certainty and a clear roadmap for first-time buyers to achieve their goal of homeownership within 36 months. In preparation for owning, Kettel will help its customers with financial literacy tools, reporting their rental payments to build credit and help navigate government incentives. If the customer decides not to purchase, they keep their accrued savings minus a relisting fee.
Kettel has now launched its initial cohort exclusively for first-time buyers in Birmingham, Coventry, Leicester and surrounding areas, with the first home purchases underway. Kettel will be expanding to other cities across the Midlands and North over the next 24 months. They will help to address the increased demand for alternative financing options with the government's help to buy equity loan programme scheduled to end in March 2023.
Nationwide's investment in Kettel Homes forms part of the Society's Incubator Programme, which hopes to create solutions to address the poverty premium (the extra cost people on low incomes and in poverty pay for essential products and services) and the wider challenges faced by those struggling financially – by bringing together early-stage impact businesses with innovators, organisations and charities. The project is part of a larger investment led by the Fair by Design Fund, the venture fund managed by Ascension Ventures and backed by Big Society Capital and the Joseph Rowntree Foundation to drive the expansion to Kettel's offering.
Trevor Stunden, CEO & Co-founder, Kettel Homes, said: "Generation rent has become a requirement vs. an option for most millennials and gen z. We are setting out to change that by using a blended model to help give aspirational first-time buyers the structure they need to get their foot on the ladder. Our goal is to expand homeownership to people who couldn't otherwise get access to traditional home financing at the moment. The long-term social and financial benefits of homeownership for both the individual and society are clear, making for stronger families and
About Kettel
Kettel Homes was formed by three founders, Alex Tupper, Milan Pavlovic and Trevor Stunden, who have experience building other residential technology and investment platforms at businesses such as Hometree, Terra Firma and Residently respectively. The founders built Kettel Homes based on hundreds of interviews with aspirational first-time buyers to address the increasing challenges they face to purchase a home. Similar platforms such as Divvy Homes, Landis and Home Partners of America have grown quickly in the US. Kettel was initially founded with support from Entrepreneur First.