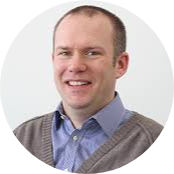 In our latest Members Spotlight Interview, we spoke with Ross Cooney, Chief Technology Officer at iamproperty, an end-to-end services to Estate Agents including auction, conveyancing, compliance and moving all under one roof.

Ross shares insight into how their technology drives success, how they helped complete 50,000 Risk Assessments on residential property transactions in just 10 months and how they differ from competitors…

---

Q: iamproperty aims to win new instructions and drive extra revenue for property professionals. Can you tell us about the technology you use to help drive success?

A: Our tech-driven solutions are designed to help Estate Agents win new instructions by helping them to differentiate themselves from their competition and maximise revenue driving opportunities for their business. We offer auction, compliance and moving services designed to help agents grow their business whilst ensuring they are fully compliant.

Our services enables agents to onboard clients, meet compliance requirements easily and offer additional services that add value to customers, all whilst maximising revenue. Our iamsold auction service supports agents to offer an alternative method of sale, which helps them to win instructions. Our market leading online auction platform facilitates bespoke property auctions to drive increased interest, with buyers able to bid 24/7 from any location, and with all parties having full visibility of activity; it creates a more transparent process. 1/3 Private Treaty sales fall through but auction provides a completion rate of 95% providing agents with a more guaranteed revenue stream and return for their efforts. This year iamsold completed 3,798 property transactions, generating over £11.9m in revenue for Partner Agents.

Q: How does iamproperty differ from competitors?

A: iamproperty develops its products and services specifically for Estate Agents. We work in collaboration with our network of over 3000 Partners Agents to help understand everyday challenges and pain points in order to create relevant and innovative solutions that make their lives easier and support revenue generation. There are lots of Proptech solutions available to agents, but we aim to brings many services under one roof, with an increasing level of integration with third parties to deliver streamlined, end-to-end solutions. We don't tie customers into lengthy contracts; many choose to continue working with us because together we drive mutual success, and our services offer tangible benefits to their business and clients.

Q: Can you share insights into how your PropTech solution helped complete 50,000 Risk Assessments on residential property transactions in 10 months?

A: Our compliance service allows agents to carry out Risk Assessments on all clients; a requirement of the HMRC Money laundering supervision for estate agency or letting agency businesses. Based on the level of risk identified, the tool details the steps they should then take to be fully compliant. Research carried out in 2020 found that only 20% of agents found the HMRC guidance clear; iamproperty compliance takes out the guess work, giving agents confidence that they have compliance covered. The product offers integration with Land Registry so agents can quickly check proof of ownership for vendors, another key requirement. Agents failing to comply with HMRC guidance can fall foul of fines and damaging publicity, but with increasing administrative burdens it can be easy to miss something. Our system is designed to make compliance tasks as easy as possible and has received some great feedback. Claire Kendall from Richard Kendall Estate Agents recently commented, "We have found the intelligent compliance system straight forward, easy to use and most of all has given us the assurance that should HMRC walk through our door, Richard Kendall Estate Agent are fully compliant in our obligations under the Anti-Money Laundering regulations".

Q: Can we expect to see any technological developments from iamproperty in 2021?

A: We have been busy developing a new product and are excited to be launching a first of its kind innovation for Private Treaty transactions in 2021. Designed to streamline the current sticking points in the buying and selling process (compliance, conveyancing and offer verification), transactions will be completed end to end within our new movebutler platform, speeding up transactions significantly and improving communication between all parties involved at every stage. 80% of consumers said that conveyancing delays were one of their biggest challenges, so we have looked at ways to improve the process by getting more information gathered upfront to avoid delays. There will also be the option to provide legal and mortgage services through movebutler, helping to increase the uptake of additional services and agents to monetise more of the transaction.

Q: Lastly, where do you see the industry headed in 2-5 years?

A: Although there is still a lot of uncertainty with the likes of Brexit and adjustments to a post-Covid UK there are a few things we are expecting to see:

1. A higher level of demand for virtual/remote experiences. I'd expect people to be more open to doing things virtually. The popularity of our online auctions has been rising. Demand spiked this year, and we expect this to continue as the need for fast and secure transactions increases, coupled with more consumer education around auction.

2. Greater technology adoption as agents look for ways to reduce time on admin tasks and onboarding, increase efficiencies and financial returns, all while providing a better client experience. More PropTech players are entering the market but agents want to streamline the number of systems used and remove duplication. Suppliers offering this by doing more than one job or that integrate with other systems will really hit the mark.

3. With increasing pressures to comply to AML regulations amongst Estate Agents and increased focus on the sector from HRMC Agents will seek education and to modernise old-paper ways, using technology to manage compliance.