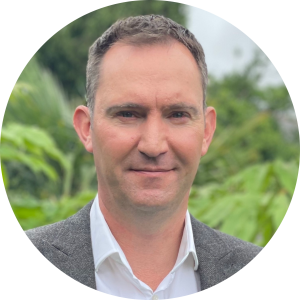 By David Fuller-Watts, Managing Director at Mallcomm.
As the need to demonstrate ESG principles rapidly grows in the property sector so does the role of digital technology.
In an increasingly purpose-driven world, incorporating ESG factors into business strategies is not only important for attracting investors but enhancing relationships with employees and tenants. Managing the environmental element of ESG in the property industry has been on the agenda for many years. But this is an area that has moved on significantly, driven by the urgent need to address the climate crisis, respond to new legislation, and meet net-zero targets set by governments across the world. These factors are putting increasing pressure on developers, building owners, managers, and tenants to more forensically monitor their carbon footprint and take action to reduce it.
The social part of ESG, which has traditionally always taken a back seat to environmental principles is rapidly moving up the priority list in the real estate sector. Developers and property managers are recognising the positive impact a building can have on society. As well as providing amenities that help to improve the health and well-being of occupiers, buildings have the potential to improve community engagement and bolster corporate social responsibility strategies. Addressing ESG principles requires a holistic approach and initiatives which can make a measurable difference. Data and measurement are key; this is where PropTech specialists can help.
Bespoke, digital platforms enable landlords and tenants to understand how a building is being used and the impact on energy use. Landlords can track environmental performance in real-time and gather data from tenants to establish ways in which carbon emissions can be reduced.
These insights can determine whether the opening hours of a building should be changed to reduce energy use, if there is a need for more energy-efficient or intuitive lighting in common areas, how natural ventilation may reduce the burden on heating and cooling systems, and how much water could be recycled. The technology also eliminates the need for paper-based processes, reducing waste. Increasingly, PropTech is being used to support social impact initiatives too, helping to improve connections and engagement with tenants and the wider community.
Digital technology, accessed via a single channel such as a smartphone app, provides real-time communication, allowing landlords and property managers to promote a wide range of initiatives such as health and wellbeing activities, community events and charity campaigns. The technology also enables local businesses and charities to promote details of their events and offers, helping to foster a sense of community in and around a building. This can be further enhanced through the promotion of local job opportunities. ESG is becoming central to the operations of many businesses, and property developers and managers are no exception. Buildings of all shapes and sizes have the potential to deliver a positive impact environmentally and socially, and this is driving the development of new initiatives across the real estate sector. Technology has a crucial role to play in this evolution. By working together with PropTech specialists, landlords, managers and their tenants can bolster their ESG strategies with valuable insights and digital tools that help turn pledges into actions.
About Mallcomm
Mallcomm is the leading 360-degree integrated technology for real estate management and workplace community engagement: management, tenants, staff, suppliers, residents, third-party stakeholders, customers and visitors.
Real estate innovation experts Toolbox Group created Mallcomm as the solution to today's real estate management challenges, helping owners and managers to create a real difference and added value to their locations.
Mallcomm is a proven solution that transforms user experience across real estate by connecting people to places and supporting efficient operations. A modular multi-device platform, featuring a powerful app, it can be tailored for retail, office, mixed-use, BIDs, residential and airport communities.