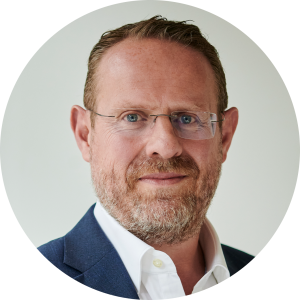 By Chris Bone, Modulous CEO.
Tackling the housing crisis while attempting to transition the UK economy to net-zero carbon remains incredibly challenging. Research suggests that there is a backlog of some 4 million homes in the UK, with the deficit growing by 140,000 homes a year. At the same time, construction is responsible for almost 40% of carbon emissions and an estimated third of the world's overall waste. Modular housing is often cited as a solution on both fronts, giving the means to ramp up the efficient delivery of dramatically more sustainable homes.
In its 2021–26 Affordable Homes Programme, Homes England went so far as to make large grants conditional on the use of MMC in 25% of new housing, and yet more than 90% of homes are still being delivered using traditional construction methods. There is a simple reason: money. First, the significant (£10s if not £100s of millions) upfront capital investment needed to establish offsite manufacturing facilities remains a huge barrier to entry. Then, once facilities are established, they must secure sufficient repeatable volume to maintain production capacity or risk financial distress. And finally, the working capital requirement modular suppliers must shoulder in procuring materials and manufacturing modules sees them funding up to 70% of projects in progress, hugely compromising their ability to scale.
The answer to these pain points is to take an asset-light approach. By eliminating the centralised manufacturing model and instead distributing manufacturing throughout the supply chain, it is possible to create a more resilient system, better able to flex to meet
changing demand. This can be achieved by creating a 'Kit of Parts' that standardises all the base-build elements needed to create a volumetric module, including structural support, floor and wall panels, and utility cupboards, and partnering with established manufacturers to produce them.
A Kit of Parts can enshrine all the recognised benefits of offsite manufacture by meeting best-in-class sustainability standards, optimising occupier comfort, and being precision-engineered for ease of assembly. It can be fully warrantied and accredited by the Build Offsite Property Assurance Scheme (BOPAS) to meet lender requirements. It also offers innate flexibility. Once assembled, it effectively standardises the unseen parts of the final building, leaving scope for variation in both configuration and façade treatment. This is important because a 'one size fits all' approach is not suited to most of the brownfield sites available, where there is a need to respond to both site constraints and architectural context.
The manufacturing partnerships feed value upstream and help to ensure cost certainty, with fixed prices agreed for the contracted period. Once manufactured, the individual elements are collected, collated, and delivered just in time and in sequence to an assembly partner local to the final building site where they can be brought together to form volumetric modules, employing and upskilling local labour forces in the process.
The beauty of this approach is that it is highly scalable, not only nationally but globally. All that is required is the adaption of the Kit of Parts to suit local building codes and typologies and the development of equivalent supply chain partnerships in the new market. This is exemplified by Modulous, a construction technology firm founded in London in 2018 and now operating in both the UK and West Coast USA.
Modulous has gone one step further and taken the modernisation of offsite construction to its logical conclusion via digitisation. It has developed a software platform to make the whole construction cycle – from feasibility right through to delivery on-site – more efficient and
effective. Its software generates optimised solutions for any given site and bases the designs it iterates on a digital equivalent of its proprietary Kit of Parts.
This integrated digital and physical product suite ensures that concept schemes are technically feasible and accurately cost from day one. It simplifies the procurement process, connecting the supply chain directly to the client. And, as it maps all building components, including their material content and performance specs, it is possible to precisely measure embodied carbon and do highly accurate whole-life carbon analysis. Finally, it introduces much-needed transparency to the fragmented construction cycle, creating a single digital thread to connect every stakeholder and promote much-needed alignment and collaboration in an industry starved of innovation.
About Modulous
At Modulous the team of designers, engineers and technologists are dedicated to creating a technology platform designed to enable the high-speed design & delivery of quality, sustainable, healthy & affordable housing, globally.
The platform drives rapid design & digitised procurement, empowering a network of 3rd party installers to deliver projects locally, in-line with applicable codes, whilst protecting local employment.