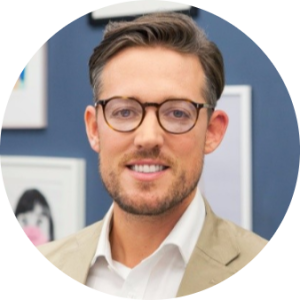 By Dan Drogman, CEO of Smart Spaces
Dan Drogman shares his opinions and outlook on ESG and the importance of E,S and G as a whole.
Environmental, social and governance, aka 'ESG', is a sizzling topic in the business world. It signals a shift in the way companies deal with corporate social responsibility. But it's also becoming a hugely important factor when creating business value, not just for investors, but for clients and workforces too. ESG ratings, like the ones standardised by the Sustainability Accounting Standards Board (SASB), help investors better understand how well a business is prepared to handle future risks, and take advantage of opportunities.
But outside of the investment world, these ratings can also be a beneficial tool, helping organisations see where they need to improve, and providing the insights they need to enhance their competitive edge, entice new key clients, and attract and retain the best talent.
ESG – it's not all about the 'E'
Traditionally, ESG tends to have been heavily weighted towards the 'E', in other words, the environmental aspect. Of course, the environment is a dominant subject the world over. Pretty much every business has its own environmental sustainability policy, and barely a day goes by when we're not exposed to environment-related news bulletins, or fresh guidance or directives to help us all operate our businesses in a more environmentally considerate way.
Social factors have appeared to take a back seat in comparison to environmental issues. But it's important to remember that ESG isn't just about the environment. The 'S' in ESG needs its own due consideration. Because the health and well-being of an organisation's workforce plays a critical role in its investment potential, competitiveness and, ultimately, its overall success.
Creating a healthy workspace where employees enjoy spending time should therefore feature high on the business owner's agenda. But how to achieve and manage that healthy workspace effectively, without putting a drain on existing resources? The answer lies in smart building technology.
Smart building technology makes managing all the influencing factors for employee health, well-being and workplace experience a simple task. It also has the power to produce priceless data that can be used to inform positive change, helping to create the ultimate valuable asset, the 'healthy building'.
What is a healthy building?
We can probably best answer this question by explaining what a 'sick building' is. Sick building syndrome is a widely documented phenomenon. The NHS lists symptoms such as headaches, sinus problems, dry or itchy skin, sore eyes or throat, coughing or wheezing, skin rashes, tiredness and difficulty concentrating. Many things can cause a building to become 'sick', such as poor ventilation; airborne irritants like smoke or dust; bright or flickering lights, and layout issues like overcrowding.
How can smart technology combat sick building syndrome?
Using a series of Internet of Things (IoT) connected devices and sensors, combined with the power of artificial intelligence and machine learning, a smart technology-managed building makes the likes of heating, lighting and ventilation all fingertip controllable and measurable. Lighting becomes 'smart lighting', reacting to changing conditions and allowing individual workers to auto-adjust their personal lighting settings to suit specific tasks and general preferences.
HVAC transforms into 'smart HVAC', complete with personal climate control. Predictive technology automatically alters heating, ventilation and air conditioning settings in line with changing environmental conditions and room occupancy levels, creating an optimal working environment. And Indoor Air Quality technology combines with smart HVAC to monitor levels of airborne contaminants, driving up air quality and making the workplace a healthier one.
Never overlook the 'S' in ESG
The 'S' in ESG isn't just about health and well-being. Creating a sense of community is another vital social factor. There are smart building technology apps that will tick the workplace engagement box too, keeping workers connected and up to date on what's going on within their building, and the wider local community.
The health and well-being of an organisation's people, and their comfort and engagement within their workplace, are critical drivers of business success. So, when it comes to environmental social governance planning, it's vital not to overlook the importance of the 'S' in ESG. Making sure we do everything possible to protect our environment will always be essential, but it's equally imperative that we focus on matters closer to home too.
Author bio
Dan Drogman founded Smart Spaces with his brother Tom in 2010, having recognised a need for a workplace that emphasised sustainability and wellness within the office. Smart Spaces is an award-winning white-label IoT platform, offering a Building Operating System and Customer-Experience App to enhance everyday working life. It is live in over 6 million square feet of Central London real estate. The platform includes integrated control and communications that smart-enable workplaces, streamlining facilities management and helping to achieve the ultimate