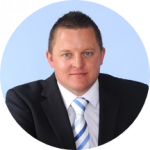 COO at the leading environmental search report provider, Groundsure, Malcolm Smith, shares his top five lessons learnt as the company celebrates 20 years in business.


1. Don't follow the competition

When it comes to decision making, it's important to be aware of competitors. However, I've learnt that it's often far more successful to take your own risks instead of following the crowd. Listen to your instincts and lead the market with your own decisions.

2. Listen to the customer first

Over the years, I've learnt to stop listening to the great technical and product people first, and instead listen to the customer first – as ultimately, they are who you are selling to.

In fact, it can often be useful to ensure the technical and product people are also listening to the customer first – to make sure their needs are heard through every element of the business.

3. Don't sell yourself short

Whilst it can be tempting to lower your costs to out-do competitors – keep in mind that something for free ultimately holds no value. Never devalue your offering by selling on price. If you have a product people value, it should sell itself.

4. Spend as much time with your people as possible

Your people are your business. Ensure you prioritise investing in them and their careers – as this will allow them to flourish and grow within their roles and will ensure they feel valued.

On the other hand, it's important to not let the fear of losing your people influence your decisions – as people will come and go no matter your actions.

5. Honesty and integrity above all

Your honesty and integrity in business will always be tested. Even during difficult times, make sure you keep both and never allow yourself to be swayed from what is right.