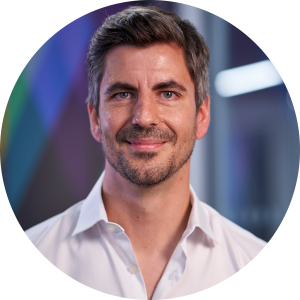 Daniel O'Gorman, Chief Product Officer at Locale Group, explains why tech needs to be better at communicating its value through data.
We have known it for a while. Tech adoption in real estate has been laboured because the sector struggles to cut through the jargon and focus on the product and its value. Having been at the helm of real estate tech for almost two decades and speaking to key real estate players across the UK, Locale Group's portfolio spans over 80 million sq ft encompassing commercial, residential, and mixed-use assets. Momentum has been driven through a focus on data and insights, using technology to create stronger customer engagement and empowering clients to become more competitive.
What does the data say?
Our own data reveals operational performance and occupier behaviour across a wide breadth of asset classes and use cases at scale, shining a light on previously unobtainable information. Digitising a building's touchpoints and centralising this enables both the occupier experience to be enhanced and surfaces valuable management insights.
PropTech Perspectives
We have recently launched our H1 2022 PropTech Perspectives Report. From understanding the large surge in visitor bookings and demand for local Offers & Promotions, to doubling usage of our cloud-based key management module, the data we collect and analyse enables us to ensure that every product and service is developed in line with the daily needs of our end-users. With frictionless onboarding, continuous support and communication on how to maximise impact and drive efficiencies, we ensure that our clients' adoption of technology enables them to work smarter than ever.
Unlocking a building's potential
Ensuring sustainable and long-term adoption of tech is not just about the product and its evolution. Whilst it certainly plays a significant part in the journey, we also recognise the need for an unrivalled customer experience from first contact through to ongoing partnership. With first-class customer care and expert customer success teams which unlock a building's potential, we have the experience, expertise and flexibility to support clients in ways that work for them.
Our commitment towards clients and end-users is further confirmed with the latest customer satisfaction survey results; the data is overwhelmingly positive confirming that our customer experience is second to none. We are proud that over 98% of clients would recommend us and over 75% rely on our products on a daily basis. With strong demand for high quality real estate that puts the occupier experience at the heart, we continue to innovate with digital solutions that bring buildings to life.
Download the H1 2022 PropTech Perspectives Report and find out more about the data now
About Locale
Locale is UK's leading provider of digital solutions across the real estate sector. Founded in 2005, we have combined our in-depth understanding of the property industry with state-of-the-art technology redefining:
• The way any real estate asset is managed
• The way in which real estate engages with its occupiers in a bid to create a cohesive community
• The way in which we communicate with stakeholders
Our longevity is sustained by our brand culture and core values, all centered on a people-driven approach. By prioritising the needs of our customers, and our relationships within the community, we have continually delivered a first-class experience with an ever-evolving group of products and services. Currently, the business comprises three key products:
• Locale – the portal for property management
• Locale Life – an occupier engagement service
• Locale Look – visual communications service through digital signage