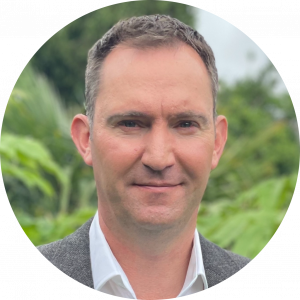 David Fuller-Watts, Managing Director of Mallcomm discusses the importance of building community and exceeding tenant expectations to real estate success, with shopping centres included in the mix.
Shopping centres have long served as important epicentres of commerce and community, but the industry faces unique challenges today such as the continued rise of e-commerce and a long path to recovery from COVID-19. The pandemic brought about unprecedented changes that will have a lasting effect on how people live, work, and play.
Landlords around the world are responding to these challenges as well as tenant and consumer demands by merging physical and digital aspects of property management. Through the adoption of technology that enhances the brand experience, increases engagement with stakeholders, and builds a sense of community, shopping centres can remain competitive in our ever-changing world.
Creating Community: How Malls Can Build an Engaged Customer Base Through Technology
There is no better time than now for real estate leaders to invest in property technology. However, in order to unlock the value and realise the full potential of their assets, it is critical that properties put tenants and shoppers at the centre of the investment.
Developing a digital strategy for creating a sense of community should be facilitated with technology partners who are experts in the space. Platforms like Mallcomm take a "space as a service" approach, putting tenants' needs at the core, increasing collaboration, and allowing teams to achieve operational success together.
Gone are the days of supporting tenants with technology solely for collecting sales data. Through centralised content and communication, Mallcomm creates a unified purpose for tenants, centre employees, partners, and everyone who interacts with the location. It also provides tenants with access to data that adds value to their lease.
Exceeding Tenant Expectations
In this rapidly evolving economy, tenant expectations about real estate are shifting. It's no longer about price and location only – it's about providing an experience they will sign up for long term. All occupiers in a shopping centre, including retailers, restaurants, grocers, service providers, etc. need more help than ever to be successful.
However, a tenant-centric mindset requires effort and resources. Through centralised data, real-time updates, reporting, and promotional programming, Mallcomm provides insight-driven, innovative solutions to deliver experience, loyalty, increased sales, and measurable ROI.
Summary
As consumers are increasingly looking for technology-enabled experiences in multiple aspects of their lives, shopping centres are no exception. What has become clear is that landlords and retailers need to work hand in hand to give shoppers a reason to return to malls. And, with tenants seeking access to data at their fingertips, technology solutions like Mallcomm can convert two-way communication to online channels, flipping the landlord-tenant connection from transactional to relational.
This on-demand world has created a competitive environment where technology-driven solutions are a must for optimising operations and engaging with tenants in new, relationship-building ways. Through technology, landlords and property management teams can earn the trust and loyalty of their customers, in turn, ensuring their assets remain competitive.
About Mallcomm
Mallcomm is the leading 360-degree integrated technology for real estate management and workplace community engagement: management, tenants, staff, suppliers, residents, third-party stakeholders, customers and visitors. Real estate innovation experts Toolbox Group created Mallcomm as the solution to today's real estate management challenges, helping owners and managers to create a real difference and added-value to their locations.
Mallcomm is a proven solution that transforms user experience across real estate by connecting people to places and supporting efficient operations. A modular multi-device platform, featuring a powerful app, it can be tailored for retail, office, mixed-use, BIDs, residential and airport communities.