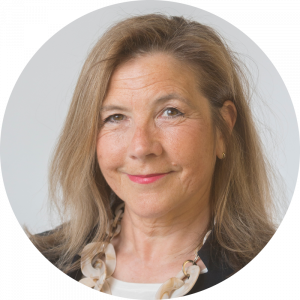 Jo Morris, Director at Locale Look, a creative content service delivered via digital signage, shares why visual storytelling is key to the creation of meaningful communities.
In 2022, the attraction and retention of occupiers is the ultimate conundrum of every asset class in real estate. Particularly at their mercy are those that fall within the commercial sector such as office buildings and shopping centres. According to data collected by workplace technology company, Freespace, just 33 per cent of UK offices saw occupancy levels rise above 10% as of January 2022. Whilst shopping centres continue its ongoing battle against ecommerce platforms.
To resuscitate a longing for office spaces and communities, asset owners and managers must get creative with how they attempt to connect with those who interact with their spaces, ensuring properties offer a pinch of personality and include varied communication that's seen, retained, and acted upon. The occasional poster and building-wide emails that bullet updates simply won't cut it. Today, a strategic occupier communication strategy that combines technology with creative and visual elements is needed for effective engagement within properties.
Forming emotional bonds
What real estate owners and operators have typically failed to grasp is the significance an emotional connection has to our inhabited environments. Don't we all have our regular spaces and places that we enjoy being? A favourite pub or cafe? A beloved park? The recent pandemic has put a spotlight on this need amongst the nation, with properties continuing to compete with spaces that act as workplace substitutes, with people now more likely to prefer working in places that have happy, deep-rooted meaning. For properties to thrive, forming an emotional bond and creating a sense of belonging is critical, and can be done through powerful and meaningful digital visual storytelling, facilitating engagement and positive relationships.
Power in digital signage
At the fingertips of real estate operators are digital solutions that are designed to transform, inform, and engage properties and its occupiers. Creative content services delivered via digital signage are spearheaded by consultants who specialise in communication strategy and design, and work in partnership with property managers to empower visual and interactive communication in a tone that resonates with occupiers, eliciting that all important personal connection to buildings and local areas.
Whether that's advertising facilities in and around the building, reminding occupiers and consumers of upcoming events, informing them of national days to celebrate, or spearhead ESG initiatives, spaces can captivate with unique designs that can comprise a breadth of interactive elements from bespoke video footage to animations, leaving a long-lasting impression on those who encounter it.
Don't sleep on it
To become more than bricks and mortar, putting people and their needs and aspirations at the top of our agenda, is key to unlocking a building's full potential. Digital solutions and services are no longer a new toy or a nice to have. They are essential pieces of the jigsaw puzzle when it comes to the creation of meaningful building communities. With sleek digital signage that showcases targeted, bespoke, and relevant content for a building's occupiers, properties can enliven spaces and encourage social and emotional attachments to workplaces, residential developments, retail spaces, and communities.
Engagement doesn't happen overnight though and don't be fooled into thinking a communications strategy will deliver results from day one. Consistent investment in tailored visual communications, coupled with prioritising the understanding and creative use of it, is and will continue to be the heart of successful occupier engagement and happiness.
About Locale
Locale is the UK's leading provider of digital solutions across the real estate sector. Founded in 2005, Locale has combined their in-depth understanding of the property industry with state-of-the-art technology redefining:
• The way any real estate asset is managed
• The way in which real estate engages with its occupiers in a bid to create a cohesive community
• The way in which we communicate with stakeholders