UKPA Seminar
PropTech Debate: This House Believes Acquisitions Kill Innovation
29th July 2020
10am - 11:15am
Description
In partnership with..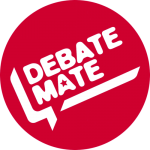 We have partnered with Debate Mate to put together a virtual debate discussing 'Will acquisitions kill innovation'.
As the number of PropTechs grow, we are seeing more and more consolidation in the market through merger and acquisitions, but what does this do to innovation? Does it enable PropTechs to thrive and reach their full potential or does it kill innovation?
Register to attend here