UKPA Seminar
Is PropTech creating job losses or opportunities?
15th September 2020
10am - 11am
Description
In partnership with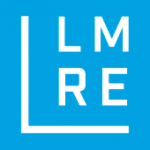 In a world where we are busier and more stressed than ever, we use apps and our phones to manage our finances, to-do lists, search for products and services, and more. Technology enables us all to do certain jobs much more efficiently and more easily, and empowers us with the information we need to make better decisions. Wouldn't now expect the same at work?
As every industry goes through digital transformation, there are often fears that jobs will become displaced.  Whilst in every revolution, certain jobs have become redundant, there have also been many new jobs being created and job roles evolving. Is this the case in the property industry with the introduction of data scientists, heads of innovation and AI experts? Join us alongside PropTech recruitment experts, LMRE and property professionals, PropTech and futurists as they debate whether PropTech creates more job losses or more opportunities.
Register here.