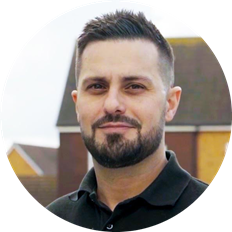 Ettan Bazil, CEO of Help Me Fix shares insights on how to implement sustainability in property maintenance.
As a former gas engineer and plumber, I have always been in a prime position to witness the amount of wasted time, energy and money that goes into maintaining rental properties. Out of the 4 maintenance issues reported every year for every property, traditionally 3 will require two visits by a tradesperson to rectify the issue. That means 7 round trip journeys. That means 14 journeys in a van.
Maintenance Emissions
How much carbon dioxide does this produce? Did you know that a diesel van produces around 100g of CO2 per mile? This means that on a trip of 10 miles to a property, a van will produce 1KG of CO2.
With 9 million properties across the social housing and private rented sectors, this means that reactive maintenance is responsible for 126,000 tonnes of CO2 dumped into the atmosphere each and every year.
Efficiency Through Technology
With Net Zero at the forefront of everyone's mind, there must be more efficient ways to achieve the same outcomes as the current, broken model. Surely driving to a property 7 times in one year is not a sustainable way of carrying out regular repairs?
With this in mind, there are new technologies emerging to assist in making maintenance more sustainable. There are several technologies that are on the market right now, which tackle the issue of sustainability in different ways, but both with the same effect. Examples of this are data-led diagnostics, self-repair, AI assistance, or remote assistance.
Collating the Correct Data to Reduce Visits
Having the right data can make a massive difference when it comes to diagnostics and can better prepare a physical engineer when attending, thereby reducing the need for multiple visits. This data can be provided using different mediums and in different formats. One example that is growing rapidly is the use of IoT in buildings such as temperature, motion and humidity sensors which can be linked to a software dashboard. The combination of the sensors and their software counterpart can provide enough data to diagnose certain issues such as leaks, mould and boiler-related problems.
An excellent example of this would be the Switchee thermostat which is installed in many homes provided by social housing. Other companies such as Aico and Homelink are also leading the way using this technology. New emerging products such as Propeye Home, use an additional water pressure sensor and flow and return temperature sensors to detect loss in boiler pressure and/or leaks from central heating, and central heating circulation issues. The diagnosis of this issues remotely, can prevent multiple visits to the same property, thereby reducing the carbon footprint of the maintenance process.
Benefits of AI Assistance
AI assistance can be a powerful ally in the fight against global warming. By providing answers to maintenance-related questions, AI customer engagement platforms, such as Ask Porter for instance, can help tenants to resolve simple issues themselves by providing manuals to appliances such as boilers and washing machines, and also categorise and hand over issues that need to be escalated. In the same way, maintenance reporting platforms such as Fixflo and remote triage technologies such as Help me Fix, can empower a tenant to make a simple fix themselves, saving a physical call which In turn will lower Co2 emissions related to the issue. In addition to this, these technologies can prevent multiple visits to a property, making the maintenance process more efficient and more carbon positive.
Summary
Of course, the ideal goal is for the 1,548,000 vans on the roads of the UK, to become fully electric. However we are very far away from this at the moment. I believe the best route that we have to make a significant change right now, Is the use of sustainable technology in maintenance workflows.
About Help Me Fix
Help Me Fix is a physical service, enabled by a piece of innovative software that saves money for landlords, increases passive income for agents, reduces workload and stress for property managers, and eliminates waiting times for tenants.