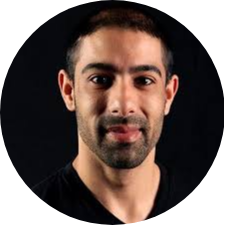 In our latest Members Spotlight Interview, we spoke with Jag Singh, Operations Manager at Bricktrade, an advanced platform that allows developers to raise funds for real estate projects and makes it simple for individuals to invest in the UK property market.

Jag discusses the benefits blockchain technology is capable of producing, receiving legal approval of their methodology, exciting developments in the pipeline and where they see the industry headed in 2-5 years…

---

Q: Bricktrade functions as an end-to-end solution for property funding, development, investment and profit generation, can you tell us more about the technology behind your solution?

A: We are big believers in blockchain technology and the benefits it is capable of producing. We have built a proprietary solution that allows us to create a digital copy of a real world asset – effectively digitising the asset – this may seem simple enough but it has huge real world implications. Property is traditionally an 'illiquid asset' – it is slow to transfer and therefore property transactions can take a lifetime to complete. This is absolutely unacceptable, we have the technology to change this and it has existed for over 10 years.

Bricktrade has utilised this technology to digitise high value construction projects in the UK. At this stage of our development we are only focusing on construction finance. In this instance the property developer already owns the land and has planning permission. Normally the developer would go to the bank who would charge him fee's + an exorbitant interest. Meanwhile savers with savings in the bank are earning less than 0.25% for money in the bank.

Bricktrade provides both developers and savers an alternative:

Developers get access to low cost crowd funding and investors earn higher returns whilst having an inflation beating asset backed investment.

Bricktrade then issues its investors with digital 'tokens' that represent their investment, these tokens are akin to a Equity Share or Bond Certificate and have the same legal protections, however the difference is that these tokens are significantly easier to transfer which in turn brings more liquidity to a historically illiquid market.

Q: What separates Bricktrade from competitors?

A: If you have followed the meteoric rise of property crowdfunding, you will know that there is clearly a demand for alternative investments, with many people losing faith in the traditional banks. Some of our competitors are able to fully fund a site in under 1 hour. The power of the crowd is amazing to see.

However, those investing with our competitors, will receive a traditional share certificate or bond certificate for their investment. These instruments are still illiquid and the investor cannot really exit their investment without incurring penalties. Bricktrade is the game changer – our tokens mean that investors who need to exit an investment can sell their tokens at any time. Much like the stock market if an investor wants to sell, they simply list their tokens on our internal secondary market or they can list them with our global exchange partner Archax, who will match the investor to a buyer. Allowing the investor the freedom of managing their funds and how they invest without huge fees and hurdles.

Q: Can you share any significant breakthroughs Bricktrade have had?

A: We have been on this journey for almost 3 years and there have been a lot of breakthroughs but one of the most significant was when we received legal approval of our methodology. The development of the 'smart contract' (self executing contract written in 'code' form which underlines a token) was a huge leap for the industry however, smart contracts have not been tested in law. This meant that we had to re-consider our methodology so we may provide the highest level of consumer protection for our investors. After much consultation we finally cracked it and are now able to attach the complete suite of documents related to a property deal to our tokens in plain english. These documents are linked directly to our token and are placed on the blockchain, once 'on-chain' these documents cannot be changed and each token can access the full suite of documents pertaining to that deal at any time. Providing full legal protection to our investors and property developers in plain english.

Q: Can we expect to see any exciting developments at Bricktrade in the near future?

A: We have just completed our Minimum Viable Product and will soon be rolling out a Beta version of our system for testing and use from our community. We will also soon begin rolling out our marketing, so if your readers see any of our stuff – please like and share 😉

Q: Lastly, where do you see the industry headed in 2-5 years?

A: Everything will be tokenised. Traditional currencies and financial institutions are all on life support with many on the cusp of death due to too much government debt and huge balance sheets of existing bad debt. Bricktrade will form the new guard of financial institutions taking over one of the primary functions of banking which is lending for real estate. Companies like ours will become the norm and we will provide better returns, better access to deals all done transparently through our system.

If you look carefully you will see that most Central Banks are exploring how they may digitise their domestic currencies with China leading the way the Digital Yuan and the European Central Bank also considering a Digital Euro. Therefore we believe that it is only a matter of time before we all use some form of crypto currency for our personal banking and supplement our investments with a crypto based investment.

Fortunately the conditions we see right now (Excessive printing of money, low interest rates, lack of faith in banking and governments) is a huge driver for our growth and we are well placed to take advantage of this shift.