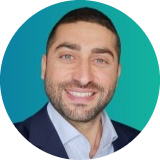 By Nik Flytzanis, Head of Supply Chain at Plentific
It is now widely known that 80% of the homes we will use in 2050 have already been built. Retrofitting this existing stock by 2050 will be a challenge, leaving many wondering whether it's really possible.
Technology and smart buildings present the best opportunity yet, to turn this historic challenge into a possibility. The intersection of retrofits, smart homes and digitally transformed building maintenance will be essential to achieving net zero emissions by 2050.
Smart Building Technology
In the UK, approximately 29 million homes must be retrofitted with low-carbon solutions. That's 9 out of 10 buildings in need of digital retrofits and yet, smart building technologies are not discussed often enough in the narrative surrounding the pathway to 2050.
Smart building technology brings hardware and software together to generate granular data on building performance. This technology, when tethered to assets, can automate a wealth of operational processes. This can be as straightforward as optimising Heating, Ventilation, and Air Conditioning (HVAC) in response to building occupancy and weather conditions, to maximise energy efficiency. However, once you add the Internet of Things (IoT) to the mix, you can harness live data from buildings to monitor assets that are carbon emission contributors. This can help individuals and organisations also take a more predictive – rather than reactive – approach to maintaining and retrofitting these assets, thanks to the improved asset monitoring technology available.
Solutions
If we're going to succeed with our net zero and retrofit objectives, we need to get better at harnessing the use of data. A lot better. The property industry has been slow to adopt technology but the tides are thankfully changing with the emergence of property or smart building technology – Proptech, as it's commonly termed. At Plentific, we live and breathe data. We use it to understand the past and present performance of assets, appliances and devices within the housing sector and we're working hard to integrate seamlessly with other smart home technologies that can showcase a building's performance. Not just measuring a building's energy or insulation efficiency, but also factors like air quality and humidity, since these contribute to an asset's average lifespan as well as create safer and more comfortable living conditions for residents.
We can, for example, match the volume of call-outs our platform receives for maintenance on boilers against the age, make, and length of time that boiler has been used. We can then sync this with data gathered from smart devices and IoT sensors to create a holistic picture of the boiler in question. This dynamic asset information helps service providers respond not to a boiler breaking down, but rather to the data about it.
Growing digitised Market Place and Net Zero Carbon Goals
Plentific's property management technology comes with its own growing, digitised marketplace (currently at 18,000 contractors), which includes a mix of sole traders, SMEs and specialist installation providers. In addition to supporting local businesses and economies, our marketplace is creating and keeping green jobs open to all. To drive the retrofit agenda forward, I'm now working on building new partnerships with PAS 2030/35 professionals as well as looking to upskill our existing supply chain network, so we become better versed in new carbon reduction and energy monitoring solutions.
I believe this will help us do our part in supplying the skills needed to retrofit 1.8 homes per minute, a figure the UK Green Building Council estimates leading to 2050. Moreover, the breadth of our marketplace gives us the opportunity to work with training organisations like the Retrofit Academy, which has its own goal to train 200,000 competent retrofitters by 2030 'to deliver warm, healthy and low carbon homes.'
With 40% of all carbon emissions coming from the built environment, I don't believe it will be possible for us to meet our net zero targets without dramatically changing the way we design and operate our buildings. That creates a huge challenge ahead of us but the good news is, Environmental, Social and Corporate Governance (ESG) is very much mainstream now and there are huge amounts being invested in smart building technology and Proptech. Personally, my goal remains to work closely with our product development teams to create an end-to-end, technology-led retrofit solution and leverage existing technology to ensure newly installed smart assets can be monitored and controlled in real-time using automation. This will, in turn, offer a clear picture of an asset, building or estate's carbon performance. The additional investment in widespread smart technology will be negligible when set against the savings made in the long term. And as a bonus, we also get to save our planet