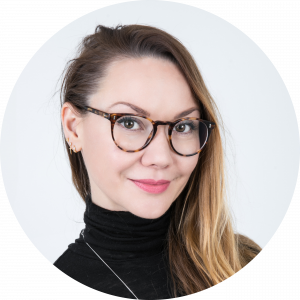 Natasha Terinova, Head of Industry Liaison and Director at REACH UK, Second Century Ventures backed technology scale up program shares her thoughts on sustainable buildings, climate change, and the impact on the real estate industry.
Is sustainability in real estate all talk, no action? Is there a different approach we could take that would generate the results we want?
Focusing on Sustainability and ESG
According to the recent article in the Economist, "Buildings have a dirty secret: they are among the planet's worst climate offenders. Worryingly, the carbon footprint of buildings is growing. On the current path, carbon emissions related to buildings are expected to double by 2050". The industry that builds and operates this concrete jungle infrastructure is only making things worse. So, can we build new and operate the existing buildings better, without sacrificing the earth?
The focus on sustainability and ESG credentials in the built environment is front and centre in the real estate industry, technology, and now mainstream media. However, back in January 2020 when I pivoted my career from cleantech to real estate technology, one of the vivid memories I have is the question I was asked if 'climate tech is a fad'.
Post Pandemic Transformation
Fast forward two years and one pandemic later: the transformation of real estate stakeholders' vision of ESG is evident. Having attended key industry events such as CREtech Climate, WEF in Davos and Builtworlds, I have seen first-hand the growing appetite for implementation of ESG solutions. However, the future success is highly dependent on the ability of stakeholders to embrace and integrate innovation, and this needs to happen fast.
Venture Capital Funding
From the capital availability perspective, venture capital funding into proptech in first quarter of 2022 is record-high with $4 billion, according to a report from investment bank Keefe, Bruyette & Woods. This record surge is attributed to funds increasingly putting their money behind ESG-oriented startups. In 2020/21 A/O Proptech announced €250 million to back tech related to climate issues, followed by announcements of 5th Wall's $140 million "Early-Stage Climate Technology Fund" and 2150's $312 million 'Urban Sustainability Technology Fund', followed by Concrete VC announcing their €100 million just last week, to name only a few.
These moves were dwarfed by Brookfield's announcement of $15 billion for its first impact fund focused on the global transition to a net-zero carbon economy. LPs and direct institutional investment reflects an increasing focus on ESG, and with capital speeding up it creates a sense of urgency in the real estate markets globally.
Main Obstacles
We know how to build the greenest building in the world, yet a negligible number of those are built, with only a tiny fraction of properties – less than 1% are net zero. So, what are the main obstacles?
Very little progress in monitoring and restricting embodied carbon
The prevalence of demolish over re-use which means carbon intensive building lifecycle
Lack of owner focused incentives to make existing assets more energy efficient on both commercial and residential sides
The real estate industry is uniquely complex when it comes to stakeholders in the building life cycle. This complexity involves and affects stakeholders with different attributes, interests, needs and concerns. Therefore, each stakeholder may influence any stage in a positive or negative way.
Overcoming Existing Obstacles
So, what is our way forward? The challenge is not if we can make it happen, the challenge is how. Perhaps a systems thinking approach is called for, where all the inputs, outputs, adjacencies, and interdependencies are incorporated in a holistic-design approach:
Capital and regulators must be aligned with sustainable outcomes and new ESG regulations.
Policymakers can support with tax incentives to encourage new developments to incorporate carbon metrics and reductions, and incentivise with capital to reuse, retrofit, and refurbish over demolish
Systematic process is required for stakeholder collaboration in urban property development projects to enhance transparency and involvement to align the interests, needs, and concerns.
Summary
Buildings are no longer only about their occupiers; there is an increasing focus on communities, upstream/downstream impacts, and a broader set of stakeholders. It's encouraging to see that the industry is making some progress, but we should not forget about the personal role each of us plays in making it happen.
About Second Century Ventures
Second Century Ventures is on a mission to define and deliver the future of the world's largest industry by being a catalyst for emerging technologies, new opportunities, and top talent. They invest in ideas and ambitious teams looking to scale across the real estate, financial, insurance and home service verticals.